2023 GENERAL ELECTIONS: IGP Orders Restriction Of Movement On Election Day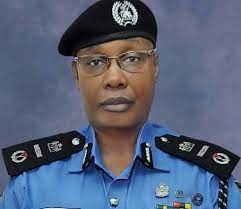 …Reaffirms ban on VIP Aides, Sscorts, State Security Outfits Participation
………Urges citizens to be law abiding, assures of unhindered exercise of electoral franchise
google.com, pub-3120625432113532, DIRECT, f08c47fec0942fa0
By Simeon OSAJIE
Following to the first phase of the 2023 General Elections, (the Presidential and National Assembly Elections) scheduled to hold on Saturday 25th February 2023 across 36 States of the Federation and the Federal Capital Territory (FCT), the Inspector-General of Police, IGP Usman Alkali Baba, has ordered a restriction of all forms of vehicular movement on roads, waterways, and other forms of transportation, from 12 .00am to 6.00pm on election day with the exception of those on essential services such as INEC Officials, Electoral Observers, Press, Ambulances responding to medical emergencies, firefighters, etc.
The order which is part of measures put in place to ensure a safe, secure, and conducive environment for the conduct of elections, is aimed at ensuring public order management, the safety of electorates, as well as assisting the security agencies in effective policing, thereby preventing hoodlums and criminally-minded elements from disrupting the electoral process.

Similarly, the Inspector-General of Police (IGP) sternly warns all security aides and escorts to desist from accompanying their principals and politicians to polling booths.