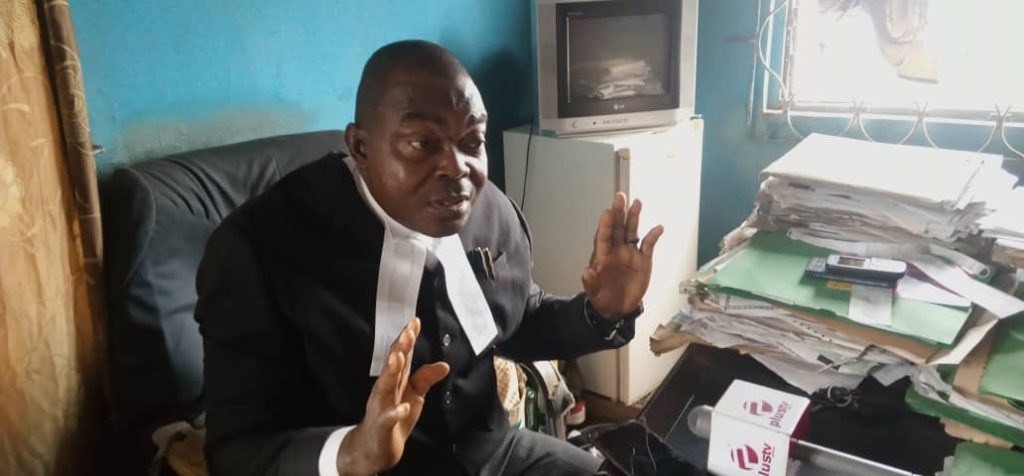 … APC knows it has lost the elections as a result of the untold hardship it foisted on Nigerians, Says Nehikhare
By Simeon OSAJIE
google.com, pub-3120625432113532, DIRECT, f08c47fec0942fa0
The Edo State chapter of the All Progressives Congress (APC) has alleged that the governor of Edo State, Mr. Godwin Obaseki has perfected the plot to use the State Vigilante Network to disrupt the smooth processes of the General Elections holding on Saturday, 25th February, 2023.
In a press statement issued and signed by its State Publicity Secretary, Barr. Peter Enoserogbe Uwadiae Igbinigie and availed the media on Thursday 23 Febraury, 2023, in Benin-City, the Party says; it was bringing to the "notice of the general public, the clandestine and sinister move of the Governor of Edo State, Godwin Obaseki to use the State Vigilante Network to intimidate, harass and cause mayhem during and after the elections; particularly in the rural areas of the State.
"It must be noted with serious concern that the Electoral Act 2022 did not and never envisaged the use of Vigilante personnel for security duties during elections.

"For the avoidance of doubt, the only Security Agents contemplated in the 'Act' for security duties during elections; is the Police.
"In the circumstance, we abhor any act(s) capable of disrupting the elections and we herefore urge the Police and other sister agencies; to ensure that these unholy design of the Governor is curtailed as we shall not fail to resist any deliberate move of his; to scuttle and or cause mayhem during these elections with these Edo Vigilante service personnel."
The APC however commended the people of the State for their motivation and high spirit, to be involved in the elections.
As it expressed happiness seeing the level of enthusiasm they have demonstrated, towards a hitch free participation.
In a swift reaction, the State Commissioner for Communication and Orientation, Chris Nehikhare denied the allegation wondering why Edo State Government would be intimidating Edo people that will vote for the Peoples Democratic Party (PDP) in the Presidential and National Assembly elections?
Stating that the APC knows it has lost the elections as a result of the untold hardship it foisted on Nigerians.
Hence the Party has started to mourn over their electoral failure as they have nothing to tell Edo people again.