RAMADAN: Valentine Olumese Urges Muslims To Arbitrate For The Nation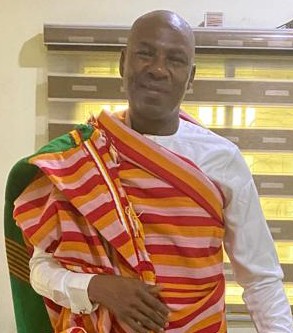 By Simeon OSAJIE
A leading contestant in the forthcoming 2024 Edo Governorship seat, DCP Valentine Olumese (Rtd) has admonished the Muslim Umah to use their prayers and fasting to arbitrate for Edo State in particular and Nigeria at large during this holy month of Ramadan.
google.com, pub-3120625432113532, DIRECT, f08c47fec0942fa0
In a press statement issued and signed by DCP Valentine Olumese ,(Rtd) made available to newsmen call in a camaraderie message to the Muslim Umah as they begin the holy month of Ramadan which is practical by prayers, fasting and abstinence.

According to the governorship aspirant, "this year's Ramadan is of special importance as it coincides with the holy season of Lent in Christendom, adding that it underscores the significance of religious tolerance among the entire religious group across the country."
The former Deputy Commissioner of Police urge the Muslim to pray that the generality of our people absorb the lessons of Ramadan which includes fasting, prayers, abstinence and strive for devotion as advocated by the teachings of Prophet Muhammed.
He also request to all the Muslim Umah to use this month of fasting and prayers to become more charitable towards all irrespective of religion, tutorial or doctrine and pray that this holy month of Ramadan bring spiritual renewal, increased dedication, care and love for the less privileged and a renewed effort to sacrifice for our tomorrow.