Anyanwu Emerges PDP Gov Candidate In Imo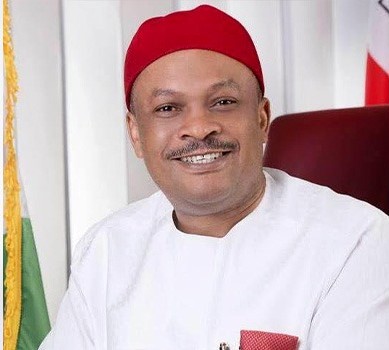 By Simeon OSAJIE
Senator Samuel Anyanwa, National Secretary of the People's Democratic Party (PDP) has emerged the party's governorship candidate for the November 11 gubernatorial Election in Imo State.
google.com, pub-3120625432113532, DIRECT, f08c47fec0942fa0
This followed the PDP's primary held today, Wednesday 12th April, the party's primary in its state secretariat along the Okigwe Road in Owerri, the Imo State capital.
Imo, Bayelsa, and Kogi states governorship elections are expected to hold on November 11, 2023.

According to the State Organising Secretary of the PDP, Lawrence Biado, the seven-man electoral panel constituted by the National Working Committee headed by Kenneth Okon is present to monitor the primary in Imo.
However, a former Governor of the state, Emeka Ihedioha, was conspicuously absent. Ihedioha had weeks ago pulled out from the PDP governorship race.
Anyanwu is expected to challenge the reelection of Governor Hope Uzodimma of the All Progressives Congress (APC).
In January 2020, the Supreme Court sacked Ihedioha as the governor of Imo State after barely seven months in office.
…Source: channeltv