Why Edo, Fed Govt. Should Immortalize Pa. Peter Enahoro – Imansuagbon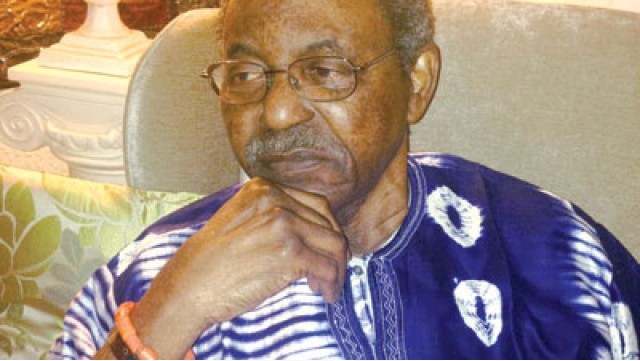 By Simeon OSAJIE
A chieftain of the People's Democratic Party (PDP) in Edo State and aspirant in the forthcoming Edo 2024 gubernatorial election, Barr. Kenneth Imansuagbon has described late Peter Enahoro popularly known as 'Peter Pan' as a great journalist who contributed immensely to the journalism profession not only in Nigeria; but also the world at large.
google.com, pub-3120625432113532, DIRECT, f08c47fec0942fa0
Enahoro, an Africa's foremost and iconic Journalist, has contributed immensely to national development of the media through his fearless and incisive views canvassed in his his column 'Peter Pan' in the then Daily Times.

Enahoro as a trail blazer became the Editor of The Sunday Times at a tender age of 23 in 1958 and became Editor and Editor-in-Chief of The Daily Times in 1962 and 1966 respectively.
According to Barr. Imansuagbon, in view of his immense contribution to the growth of national development, there is need for the Edo State and Federal Government to immortalize him.
Recall, Peter Enahoro died recently in London at the age of 88.
Imansuagbon who condoled with family of the renowned columnist, noted the world and Nigeria has lost an enigma whose works would continue to dominate the contemporary Nigeria history.
Further, Imansuagbon urged all who mourn the demise of the late Pa. Enahoro to take solace in the fact that he "remains alive through his column in the then Daily Times."
He prayed God to grant his immediate family, the Enahoro Dynasty of Uromi the strength to bear the irreparable loss, pointing out that his numerous achievements in the journalism profession would continue to be remembered.