PRESIDENTIAL ELECTION TRIBUNAL: Obi Watches As Abure, Apapa Factions Clash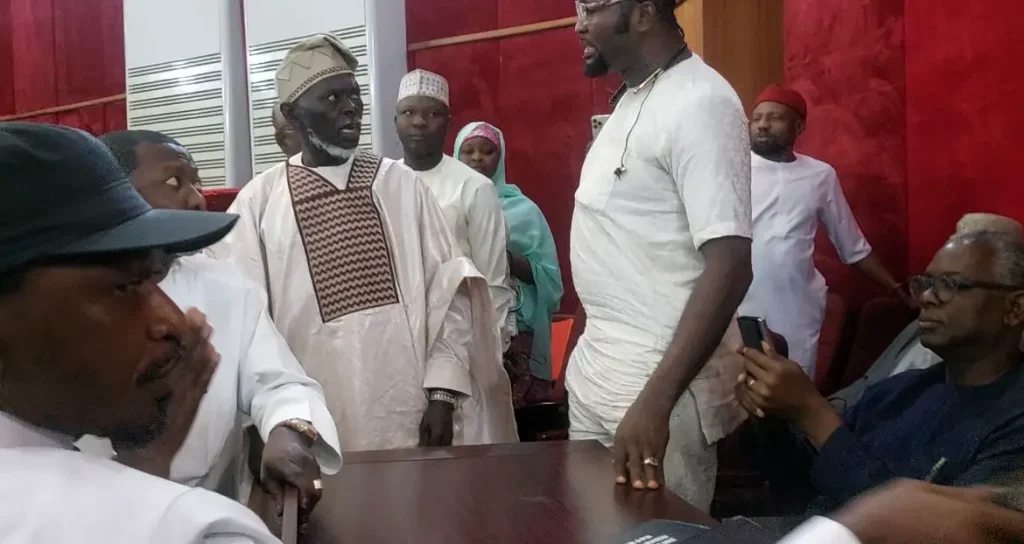 By Simeon OSAJIE
There was drama at the Presidential Election Petitions Tribunal today, Wednesday 17th May, 2023 when officials of the Julius Abure and Lamidi Apapa factions of Labour Party clashed.
google.com, pub-3120625432113532, DIRECT, f08c47fec0942fa0
Trouble started when Lamidi Apapa, factional chairman of the party, walked into the court premises alongside some of his supporters.
Apapa, who is locked in a battle with Julius Abure, suspended chairman of the party, had arrived the court for the case of a petition which Peter Obi, Presidential Candidate of the party, filed against the victory of President-elect Bola Tinubu.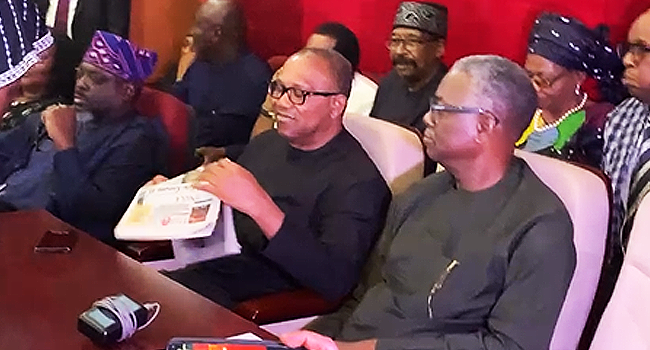 He made attempted to sit where Labour Party officials were and a shouting match ensued.
"Who are you?" a party official asked Apapa, who fired back saying, "You don't know me? Look at the way you are talking, who are you too?"
As the argument continued, Apapa raised his voice, saying, "Get up, you cannot sit down here!"
Secretary of the Presidential election court, Josephine Ekperobe, quickly moved in to ensue normalcy.
Later when the Labour Party matter was called, Obi and the party's Women Leader, Dudu Manoga, introduced themselves on the record of the court.
But when Apapa stood up to introduce himself as the National Chairman, the presiding justice of the court, Justice Haruna Tsammani, requested him to stop the introduction as the court would not recognise the 'National Chairman' on record.
Abure, who sat next to Obi, did not, however, attempt to introduce himself.

Apapa had earlier vowed to take control of the party and to withdraw the petition and motions before the court ahead of the sitting following the ruling of an FCT High Court sustaining Abure's suspension. The LP has since appealed the ruling.
During Wednesday's sitting, the LP's lawyers, the lawyers to Bola Tinubu, the APC and the Independent National Electoral Commission (INEC) are expected to show the extent of their harmonization of non-contentious issues and motions to be relied upon during the main hearing.