15 Years Old Girl Back To School, Courtesy Of Pastor Azemhe Azena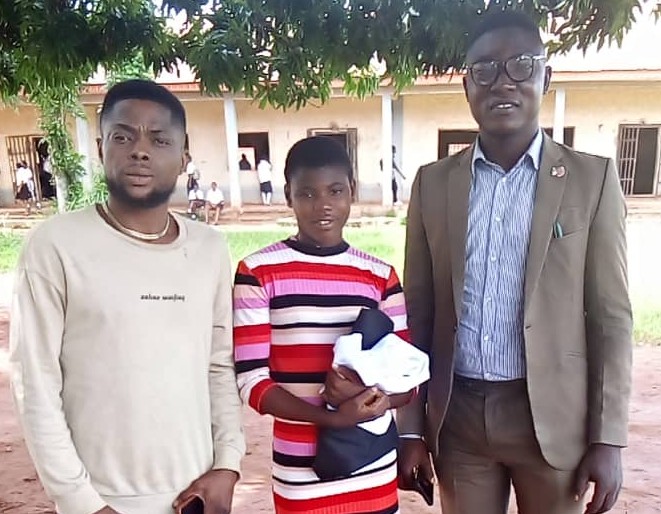 By Simeon OSAJIE
A philanthropist and frontline governorship aspirant under the platform of the Labour Party (LP) in Edo 2024 gubernatorial election, Pastor (Dr) Azemhe Azena, has given succour to a 15 years old girl, Miss Praise Uduebor, from Ekpoma, Esan West local government area of Edo State.
google.com, pub-3120625432113532, DIRECT, f08c47fec0942fa0
According to Azena, Miss Praise Uduebor who was abandoned by her parent was found on the street of Ekpoma some months ago.

Pastor Azena, who is popularly known as "THE MAN WITH THE HEART OF GOLD,"with his inquisitive manner embarked on constant investigations to know why she is roaming on the streets, and was discovered that Miss Praise Uduebor dropped out from the school because no one was ready to help her accomplish her academic dreams and visions.
With his usually generous ways instantly ordered, Comrade Marvelous to look into her predicament and make sure she gets off the streets and returned back to school on his (Pastor Azemhe Azena) expenses.
The cleric said, "By the glory and grace of God Almighty who makes all things beautiful in His time, Miss Praise Uduebor has finally return back to school; all learning materials including school uniform have been purchased for her."
According to Comrade Marvelous, "Everyone who heard about the philanthropist disposition by Pastor Azemhe Azena to Miss Praise Uduebor prayed for him and also eulogized and gave accolade to his kind gesture."
Available information revealed that, Miss Praise Uduebor has been added to other students who are on the Scholarship Scheme of Pastor (Dr.) Azemhe Azena.
Moreso, it would be recalled that Pastor Azemhe Azena had recently donated a Generator set to the Correctional facility in Edo State and paid the hospital bills of several indigent patients at the popular Irrua Specialist Hospital, Irrua, in Esan Central local government area of Edo State.