Enabulele Urges Turkish Gov To Embrace Dialogue, Collaboration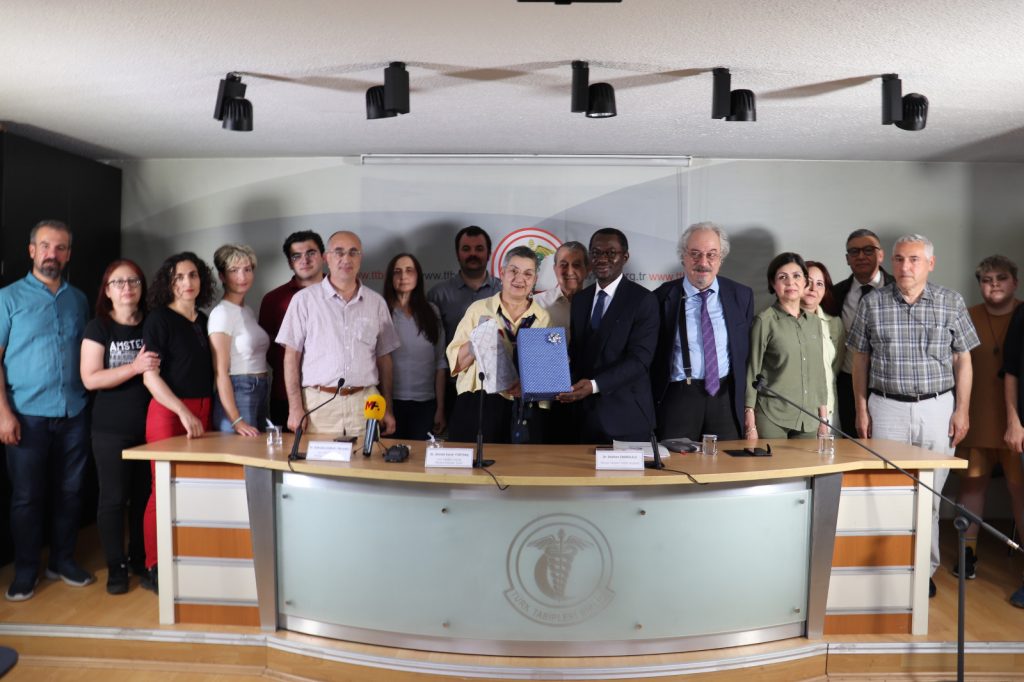 By Simeon OSAJIE
The President of World Medical Association (WMA), Dr. Osahon Enabulele has urged Turkish government to embrace dialogue and collaboration with Turkish
Medical Association (TMA).
google.com, pub-3120625432113532, DIRECT, f08c47fec0942fa0
Dr. Enabulele appeared to witness the court trial of leaders of the Turkish Medical Association (TMA) and to solidarized with them over their unwarranted persecution by the Turkish Government.

Before appearing in the court room, the WMA President who was accompanied by a delegation of TMA led by its President, Prof. Sebnem Korur Fincanci, the representative of the Standing Committee of European Doctors, Dr.Ole Johan Bakke, and other stakeholders, had addressed a mammoth crowd within the premises of the court.
In his address, Dr.Enabulele expressed the WMA's great worry over the continued harassment, intimidation and persecution of leaders of the Turkish Medical Association (TMA) by the Turkish Government, simply for speaking up on issues that concern public health and the well-being of the people, and for offering healthcare to injured victims of conflicts.
While denouncing the deployment of bromidic strong arm tactics to repress the TMA, Dr. Enabulele asserted that the attempts to dismiss and imprison leaders of TMA, and outlaw the TMA were clear assaults on their fundamental human rights, particularly their freedom of expression and right to associate, as well as assaults on their professional autonomy, clinical independence, and professional self-regulation.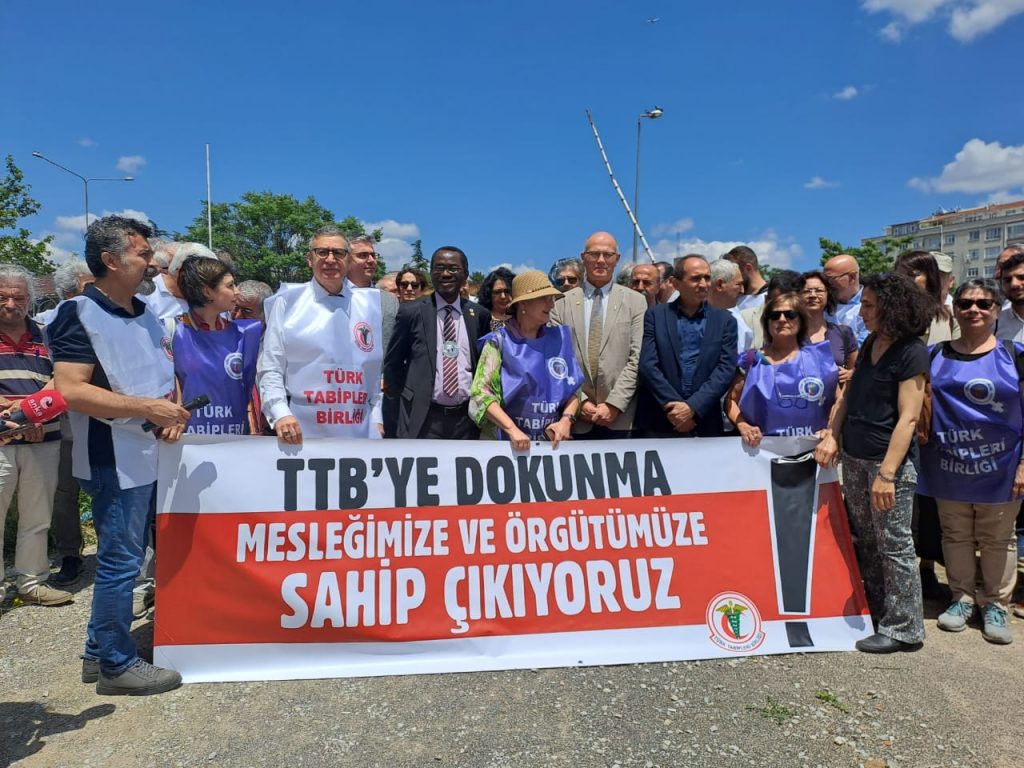 Dr. Enabulele further stated that, if left unchecked, the assaults and repressive efforts of the government will have grave implications for healthcare delivery in Turkey with great harm to patients, erosion of medical professionalism and societal trust, as well as compromise of the patient-physician relationship.
He therefore urged the Turkish government to beat a retreat from its current adversarial approach and embrace a collaborative, constructive and harmonious strategy, with improved health care delivery and health outcomes, and improved medical professionalism based on ethical values, as common interests.
Commending the Turkish Medical Association and her leaders for their stoic resolve and struggles against the draconian and retrogressive policy and legal prescriptions, the WMA President relayed some of his leadership experiences in repelling such oppressive and retrogressive tendencies of state agents, and assured them of the WMA's sustained and robust solidarity.
The court hearing later took place inside one of the Ankara court rooms, but was later adjourned to the 10th of November, 2023.
Before leaving Turkey, the WMA President shall visit Adana and Hatay cities which were devastated by the earthquakes that occurred earlier in the year.