Edo 2024: Group Pledges Support To Actualise Imansuangbon's Vision For Edo State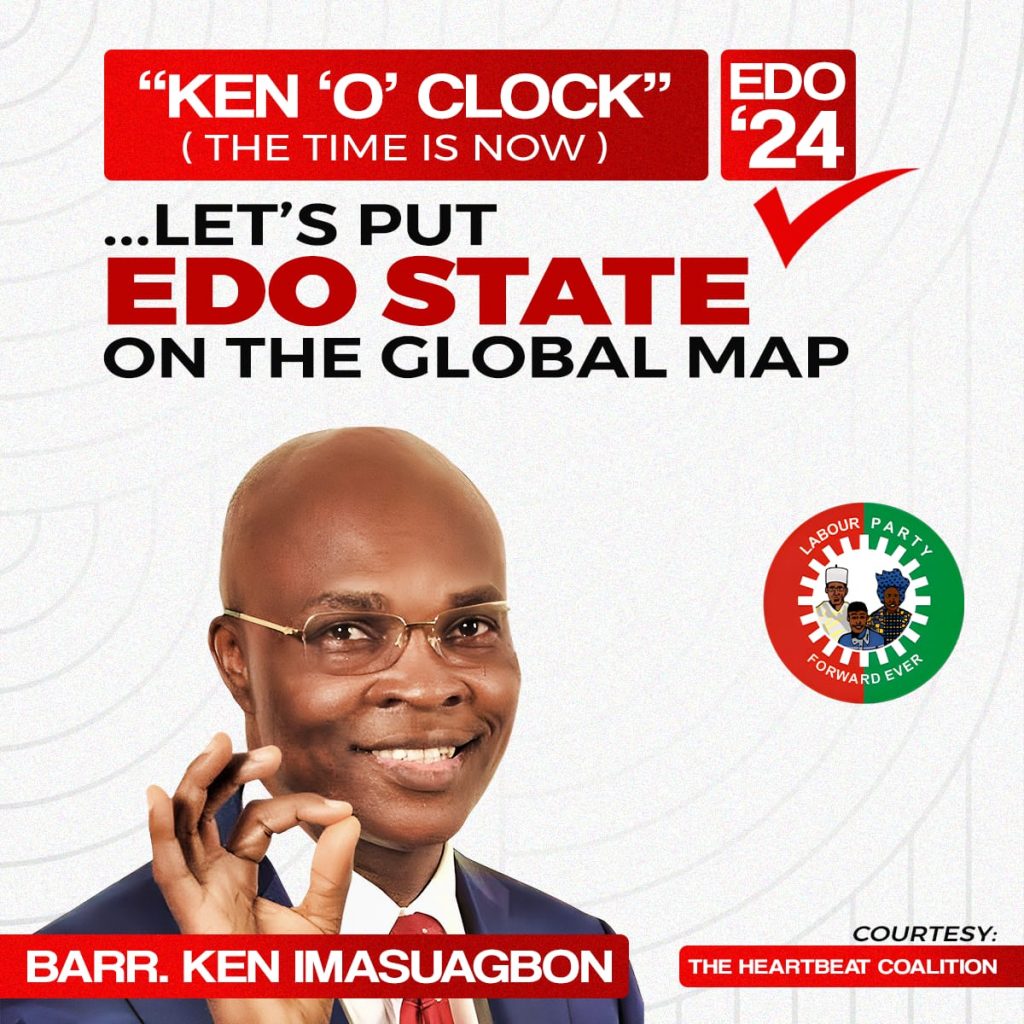 By Simeon OSAJIE
A Group under the aegis of "Imasuangbon Mandate 24" (IM24) has pledged to support Barr. Kenneth Imasuangbon to actualized his visions for Edo State in his new party, Labour Party (LP).
google.com, pub-3120625432113532, DIRECT, f08c47fec0942fa0
Convener of the group, Comrade Sylvester Asabo, who stated this in a statement, said irrespective of his chosen party, Imasuangbon's remains a beckon of hope to the teeming unemployed youths in Edo State.

The IM24 particularly noted that the reason why they remain unperturbed with the party he chose to actualise his ambition was the fact that he (Imasuangbon) suffered in his previous political parties, particularly the Peoples Democratic Party (PDP).
Asabo pointed out that it was shameful and also dehumanising for the PDP to have alienated the educationist and employer of labour from the scheme of things in Edo State.
He particularly lambasted he described as the party of the Godfathers while the governor pretends to be fighting godfatherism.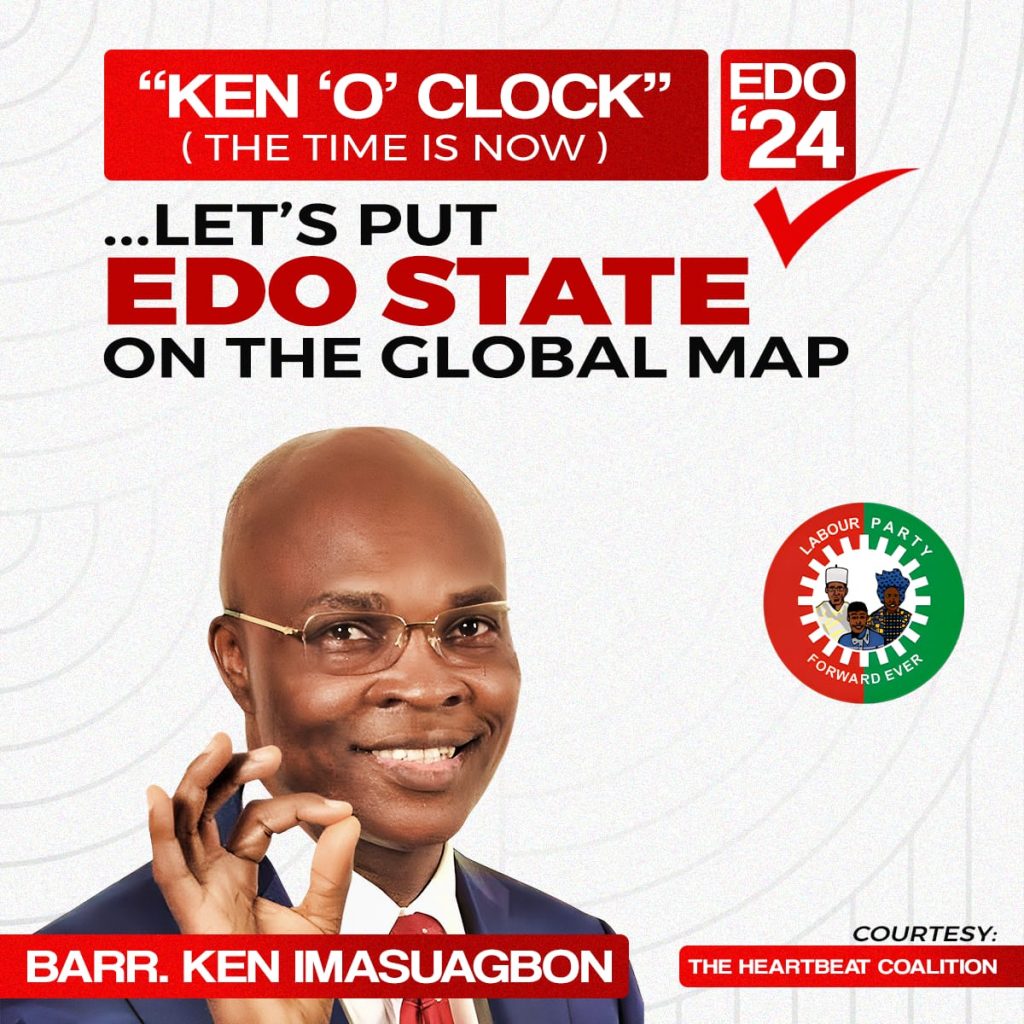 The group also noted that the recent innuedoes against those that dumped that party at a press conference by the state party's chairman, Tony Aziegbemi whom they described as a traitor was an admission that the PDP is now an empty party waiting to be finally buried by the Labour party come 2024.
According to him, "Imasuangbon wasn't Obaseki's only victim in PDP, every other persons that assisted him have found their way out of the party.
"For us, wherever Imasuangbon chose to run his governorship ambition, we will remain and support him to the full.
"Our decision to remain with him is because of the potentials that we saw in him over the years. Aside being an employer of labour, Imasuangbon has touched many lives through his philanthropic gesture. Little wonder any where he goes the shout of Riceman rents the air. The love for him in the state is massive.
"We believe his has the magic wand to turn the already pitiable situation that the present administration has turned Edo State into."
It would be recalled that Imasuangbon recently defected to the Labour Party citing irreconcilable different with those who has "hijacked the party and turned it into their personal estate."