Okereke Of Nollywood Is Dead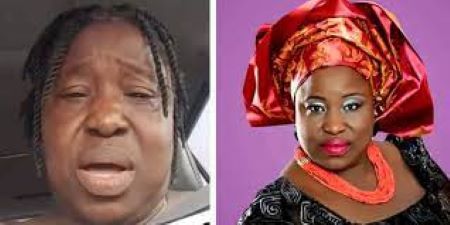 By Simeon OSAJIE
A popular veteran Nollywood actress Cynthia Okereke is dead.
google.com, pub-3120625432113532, DIRECT, f08c47fec0942fa0
While announcing the incident in an Instagram post of Wednesday, 12th July, 2023, a popular actor and filmmaker, Joseph Okechukwu stated that Cynthia Okereke died evening of Tuesday, 11th July, 2023.

Okechukwu while sharing the actress's picture said he was about to pay for Cynthia's flight ticket to come to America before her death.
He wrote: "Rest In Peace Nwanyi oma. I'm shattered beyond words.
"The fact that I was about to pay for your flight ticket to come and finish what we started only to hear you went to be with Lord just last night is one of the toughest things I've had to deal with in recent times.
"I pray I'm able to recover from the shock. Life is really just a mist. One minute you have it, the next you don't
"For the more than 20 years that I've known you, you've been such an amazing, decent and lovely soul to be around. Words fail me. May your gentle soul rest on till we meet again in glory. #CynthiaOkereke."