BREAKING: Three Reportedly Shot Dead In Enugu As Protest Rocks Coal City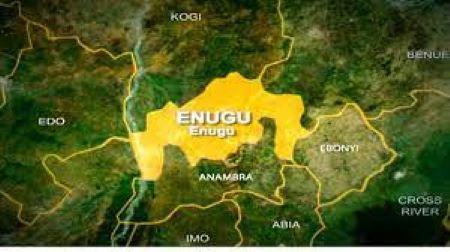 By Our REPORTER
There is tension in Enugu State, the after the alleged killing of three residents as protests hit the Coal City metropolis.
google.com, pub-3120625432113532, DIRECT, f08c47fec0942fa0
Recall that traders took to the streets Wednesday morning protesting the sealing of their shops by the State government for not opening for business on Monday.
However, the protest is said to have turned violent, with at least three persons reportedly shot dead.
Video clips show lifeless bodies of two young men and that of a lady.
Security forces were said to have been deployed to disperse the protesters. It is, however, unclear who fired the shots.
The Police Public Relations Officer, (PPRO), Enugu State Police Command, DSP Daniel Ndukwe promised to soon make available what he knew about the reported incident.