BREAKING: Two Rescued Alive As Small Aircraft Crashes In Lagos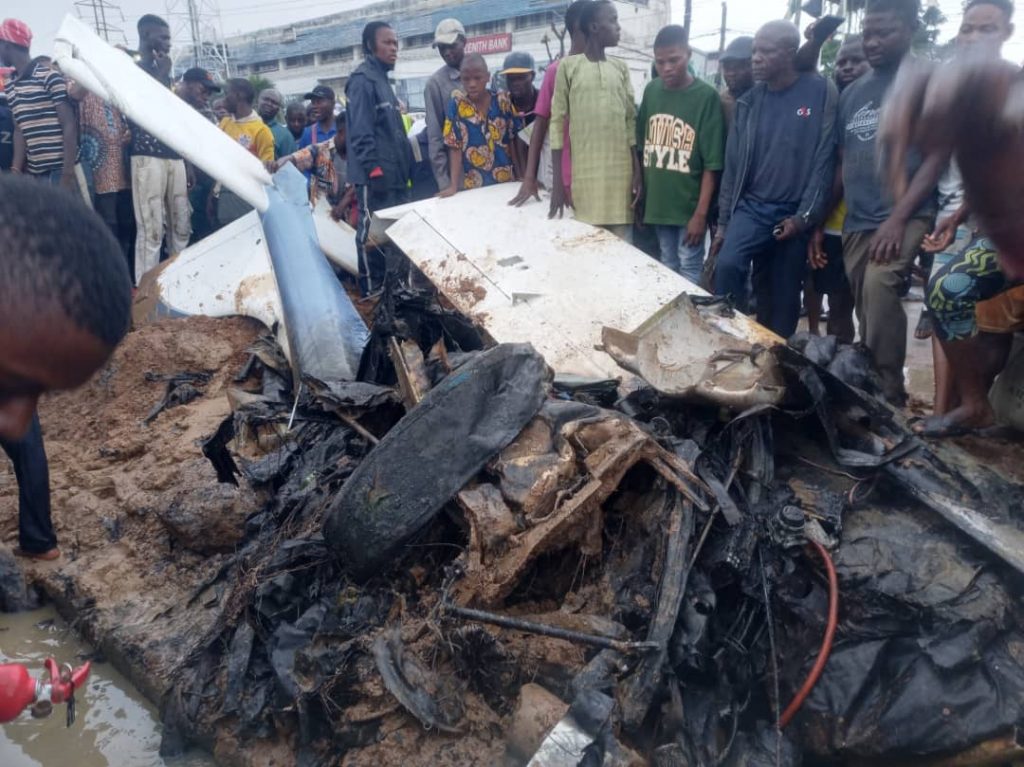 There was panic in the Ikeja area of Lagos State today, Tuesday 1st August, 2023 as a helicopter crashed into a building and burst into flames.
google.com, pub-3120625432113532, DIRECT, f08c47fec0942fa0
The incident occurred opposite AP fuel station, close to a branch of the United Bank for Africa (UBA) in the Oba Akran area of the state capital.

It was learnt that the incident occurred around 3.30pm.
The spokesman for the Nigerian Safety Investigation Bureau (NSIB), Tunji Oketunbi, confirmed the development to newsmen.
Also, an official of the Lagos State Emergency Management Agency (LASEMA) told newsmen that the aircraft burst into flames when the incident happened.
LASEMA also said four persons including the pilot were on board the ill-fated copter and they were all rescued alive and taken to a nearby hospital.
The National Emergency Management Agency (NEMA) also confirmed the accident.
NEMA Zonal Coordinator for South-West, Ibrahim Farinloye, on the Agency's official WhatsApp platform, said though the identity of the operator of the helicopter was yet unknown, those onboard were all rescued alive.