Presidential Election Petition Tribunal Reserves Judgment In Atiku's Petition Seeking Nullification Of Tinubu's Election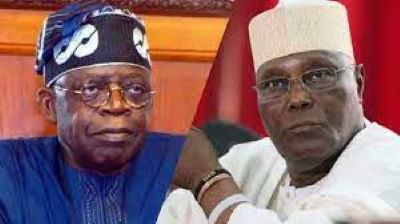 By Our REPORTER
The Presidential Election Petition Tribunal today, 1st August, 2023 in Abuja reserved judgment in the petition of the Presidential candidate of the Peoples Democratic Party, (PDP), Alhaji Abubakar Atiku seeking nullification of the declaration of Bola Ahmed Tinubu as winner of the February 25 Presidential Election.
google.com, pub-3120625432113532, DIRECT, f08c47fec0942fa0
Justice Simon Tsammani, Chairman of the Tribunal, while reserving judgment, said that the date of its delivery would be communicated to parties in the dispute.

The major petitioner, Atiku, asked the Tribunal to do substantial justice to his petition and not technical judgment that may pervert the course of Justice.
He insisted that Tinubu be disqualified on the strength of the American Court judgment where he was made to forfeit $460,000 on narcotics and money laundering-related offences.
Atiku's final address was adopted by his lead counsel, Chief Chris Uche SAN.
However, counsel to the All Progressives Congress, APC, Lateef Fagbemi SAN, urged the Court to dismiss the arguments on the ground that the purported judgement was delivered over 30 years ago.
On his own part, President Tinubu, represented by legal luminary Chief Wole Olanipekun SAN, canvassed that the petition be dismissed because the grievances of Atiku and PDP are targeted at the Independent National Electoral Commission INEC.