Edo Tasks Residents On Covid-19 Vaccines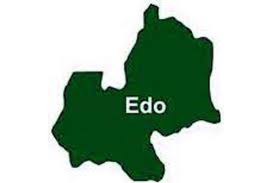 …Records four new deaths under 24hrs,

….. Vaccination is in best options of Edo people
google.com, pub-3120625432113532, DIRECT, f08c47fec0942fa0
By Simeon OSAJIE
As COVID-19 3rd wave continue to devastate the country, Edo state government on Friday 3rd September 2021 called on residents to make themselves available to be vaccinated as the state remains committed to ensuring the safety and protection of citizens.
Addressing newsmen at the stare government house, Edo State Case Management lead COVID-19 Response Team, Dr. Ebomwonyi Osagie said the Godwin Obaseki-led administration remains committed to ensuring the health and safety of citizens.
Ebomwonyi, assured that the state government will explore every available option for the protection of Edo people.
He said the state has witnessed in the past 24 hours, 28 new cases of Covid-19 infections, 4 new deaths and no new recoveries or discharge adding that test positivity is 11.2 per cent.
He stressed that the government is commencing intensive enforcement of use of Non-Pharmaceutical Interventions (NPIs) to curb the current spike in COVID-19 infections and deaths.
According to him, "these measures include compulsory wearing of facemasks, regular washing of hands under running water and/or use of hand sanitisers, and maintenance of recommended social and physical distancing in public places, among others."
Others present at the daily media briefing include, Edo State Coordinator, World Health Organisation (WHO) Mrs. Faith Iyere, Africa Centre for Disease Control (CDC) representative in Edo State, Dr. Pius Ononigwe, Permanent Secretary, Edo State Ministry of Health, Dr. Osamwonyi Irowa.