Shutdown Network Now In Zamfara – Danbatta Orders Telecoms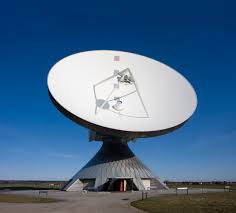 By. Simeon OSAJIE
google.com, pub-3120625432113532, DIRECT, f08c47fec0942fa0
As the insecurity continue to increase in Zamfara State, the Federal Government of Nigeria has ordered all telecommunication operations to shut down their networks so as to fast rack the operations of bandits who has continue to wreak havoc.l in the state.
This was contained In a letter signed by
Umar Garba Danbatta, CEO of the Nigerian Communications Commission, to all telecoms on Friday, September 3, 2021.
He said this was one of the ways of curbing the rising insecurity in the Northern state.
Danbatta noted that the shutdown will be for two consecutive weeks.
"The pervading security situation in Zamfara State has necessitated an immediate shutting down of all telecommunications service in the state from today September 3, 2021.
"This is to enable relevant security agencies carry out required activities towards addressing the security challenge in the state, in line with the requirement, Globacom is hereby directed to shut down all sites in Zamfara State and any site(s) in neighboring state that could provide telecommunications service in Zamfara State.
"The site shutdown is for two weeks (September 3 to 17, 2021) in the first instance. Your urgent action in this regard is required."