Enogie of Ologbo Vs. Johnson Atseleghe, 7 Others: Case Adjourned To 3rd Feb., 2022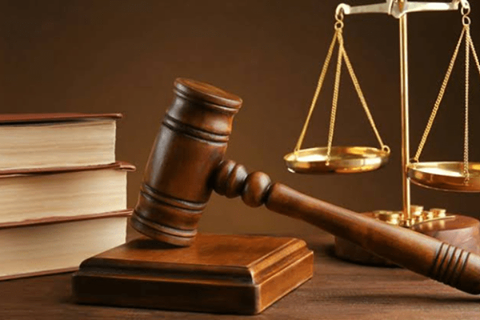 By Simeon OSAJIE
The suit between the Enogie of Ologbo, His Royal Highness, Prince Owenvbiugie Jason Akenzua (Claimant/Applicant), suing for himself and on behalf of the people of Ologbo Dukedom and Chief Johnson Atseleghe, the Iyatsere of warri and 7 Others with Suit No: B/294/2020
came up today, 1st December, 2021 before Justice Daniel Okungbowa of Benin High Court 2.
google.com, pub-3120625432113532, DIRECT, f08c47fec0942fa0
The defence counsel moved the motion for extension of time through which they can file statement of defence and other processes.
Being that they are already out of time, so they have to bring in a motion pleading for extension of time through which they can file their defence.
The Motion was moved and the claimant counsel did not counter it because it was a harmless motion.
Also, the second order seek by the defence counsel was thrown out by the court because the 1st defendant counsel have not regularise their motion. That process have the names of all the parties including the 1st defendant.
In the suit, the action of the 1st defendant include usurping, parading and exacting of parallel traditional powers and authority within Ologbo Dukedom particularly Ologbo Central, Ajatiton and Kolokolo, admistering and collection of administrative and development fee within Ologbo Dukedom, relating directly with companies and investors on community matters, collection of royalties and entitlements accruing to Ologbo Dukedom and the communities under it, also asserting control and ownership of communal lands within Ologbo Dukedom, amongst other charges.
Having listened to both parties, the Presiding Judge, Justice Daniel Okogbuwa adjourned the case to 3rd February 2022 for continuous of hearing.