Sunny Duke Okosun Marks 20 Years Of Profound Broadcasting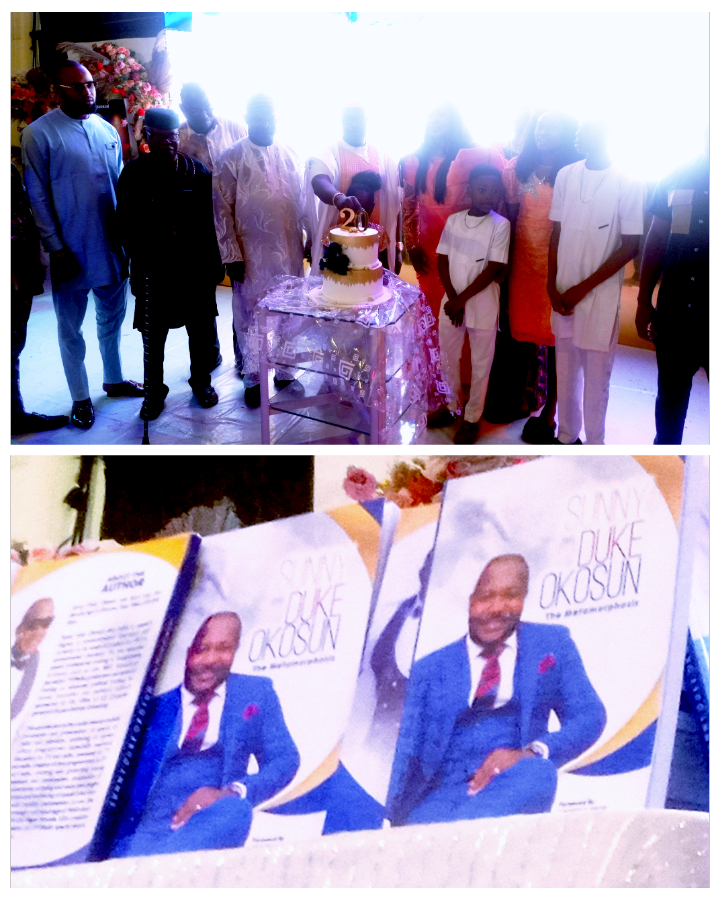 By Simeon OSAJIE
Benin City literarily stood still during on Saturday, 11th of December, 2021 as dignitaries from all walks of life trooped in to join in celebrating the Manager Programmes, ITV/Radio, Sunny Duke Okosun, who celebrated two decades of excellence as a broadcaster.
google.com, pub-3120625432113532, DIRECT, f08c47fec0942fa0
The ceremony was also used to launch the book, "Sunny Duke Okosun: The Metamorphosis and the Sunny Duke Okosun Foundation," a platform to help the less privileged educationally.
In his remarks, chairman on the occasion and Itohan of Esan Land, Chief Mathew Emiohe said, Two decades in the Broadcasting profession is not an easy feat noting that Sunny Duke Okosun has carved a nitche for himself in the broadcast industry by his professionalism.
He described Sunny Duke Okosun as an embodiment of humility whom despite achieving a lot in his profession stays humble and respectful.
The book titled, "Sunny Duke Okosun: The Metamorphosis" was firstly reviewed by the head of department, Mass Communication, Uniben Prosper Olise and thereafter launched by Chief Mathew Emiohe amidst cheers from guests present.
Dignitaries present then took turns to launch the book including the Speaker Edo State House of Assembly, Ry. Hon. Marcus Onobun, who also used the opportunity to eulogise Sunny Duke Okosun.
As part of activities to celebrate his 20th anniversary as a broadcaster, Sunny Duke Okosun also used the event to launch his foundation, poised towards assisting the less privilege educationally.
The foundation was unveiled by the MD/CEO, Exquisite Homes 2 Hotel and Lounge, Mr Joseph Osawaru.
In a goodwill message, the Director, ITV/Radio, Senior Elder Ogbeide Uwuwonse held a one minute silence for late Richard Osakue of ITV who started the journey of broadcasting with Sunny Duke Okosun on ITV/Radio.
He eulogized the celebrant, Sunny Duke Okosun Okosun as a staff who is very professional and determined.
Some other guests present described Sunny Duke Okosun as an icon who have contributed to the development of broadcasting in Nigeria.
The man of the moment, Sunny Duke Okosun said he's overwhelmed by the show of love from all those who came to identify with him and thanked the Esama of Benin for creating the platform for him to strive.