Community Policing Child Of Necessity – NBA Chairman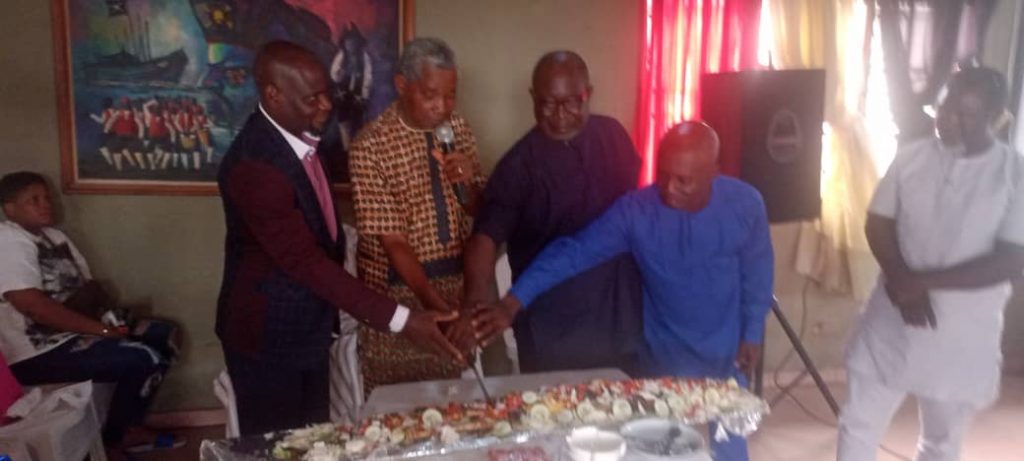 By Simeon OSJAJIE
The Chairman of the Nigeria Bar Association, Edo State Branch, Mr. Pius Oiwoh has said that Community Policing is a child of necessity meant to fill the lacuna occasioned by the Federal Government's inability to police the country.
google.com, pub-3120625432113532, DIRECT, f08c47fec0942fa0
However, he said that community policing should operate within a holistic legal framework to be able to meet the yearnings and expectations of the populace.
Oiwoh, represented by a member of NBA, Prince Ehimare Madojemu was speaking at the 2022 Feast of Barracuda (FOB) organised by the National Association of Seadogs (NAS), aka Pyrates Confraternity, Benin 1 branch.
The FOB was themed: "Community Policing: A panacea to insecurity in Nigeria."
A media consultant and social analyst, Dr. Don-Pedro Obaseki said that community policing as conceptualised by the immediately past Inspector General of Police is diametrically opposed to vigilante networks.
He disclosed that a situation where an untrained person bears an unregulated firearm is a symptom of a failed state.
While suing for collaboration between the vigilante and the police for enhanced security, he however made a case for the profiling and encouragement of members of vigilante, noting that they are more daring to criminals than the regular police.
He said that community policing in Edo State will grow into a monster in view of the absence of a regulatory framework.
According to him, community policing thrives prior to the military's intervention in the governance of Nigeria which led to overriding the thriving community policing.
He faulted the centralisation of policing infrastructure in Nigeria, adding that without devolution, the current security challenge in the country would go from bad to worse.
A co-pioneer founder of Edo State Vigilante Network, Mr Oboh Emmanuel Otoide said that community policing in Edo is organised under the Edo State Joint Security Network which was occasioned by the EndSARS protest.
He said that community policing uses environmental intelligence to successfully combat crime.
He advised against the application of political coloration to operate community policing, saying it was capable of undermining successful community policing.
The Gwagwalada Divisional Police Officer (DPO), SP. Victor Isuku in his presentation defined community policing as "a philosophy that aims to position the police and the public to cooperate in a situation of mutual consultation and partnership at addressing problems of crime and disorder."
According to him 'community policing is a democratic policing, of the people, by the people and for the people.
"Vigilante or vigilantism on the other hand, is the act of an individual or group to uphold and protect the law within their area of responsibility with the backing of the law."
He said that the dicotomy between the community policing and vigilante is bridge by the fact that security both aim at enhanced security.