APC Is Sets To Take Back Edo Govt House, Says Imuse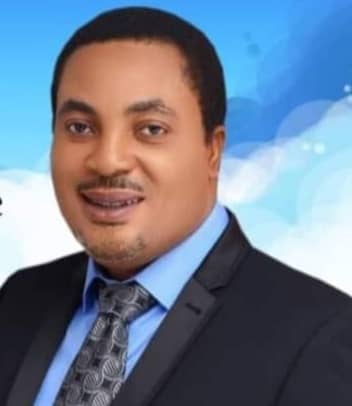 …I'm in to liberate Edo people from the shackles of bad governance – Asuen
By Simeon OSAJIE
google.com, pub-3120625432113532, DIRECT, f08c47fec0942fa0
The All Progressive Congress, (APC), is set to take back Edo State government house from the ruling Peoples Democratic Party, that "has mismanaged and brought tears into the eyes of our people through their obnoxious and inhuman policies."
This was part of the many positions maintained by the State Chairman of the party, Col. David Imuse (rtd), other leaders and stakeholders of the party at Friday's inauguration of Edo South Campaign Council held in Benin City, the Edo State capital.
Addressing members of the campaign council, Imuse, said Edo people are fed up of the misrule of the PDP government in the state, thus calling on all members of the campaign council to work assiduously for the victory of the party's presidential candidate, Bola Ahmend Tinubu, the Senatorial candidate, Valetine Asuen and other candidates.
He stated that the constitution of the campaign council led by Dr. Wilson Ogieva, was directed towards the victory of all our candidates in the forthcoming elections in the state.
While addressing members of the Campaign Council, the senatorial candidate of the party, Hon. Valetine Asuen, popularly called 'DVD' thanked party members and supporters for the confidence reposed in him, so far.
He said this is the time to liberate Edo people from the shackles of bad governance and inhuman policies.
Asuen assured the people of adequate representation if elected to represent the good people of Edo South Senatorial District.
The inauguration was attended by the party bigwigs in Edo South Senatorial District, amongst whom are the State APC Chairman, Col. Imuse, former Edo APC gubernatorial candidate, Pastor Osagie Ize-Iyamu, former Edo State Deputy Governor and Chairman APC Presidential Campaign Council, Chief Lucky Imasuen.