Edo Govt Seals Divine Providence School Over Perimeter Fence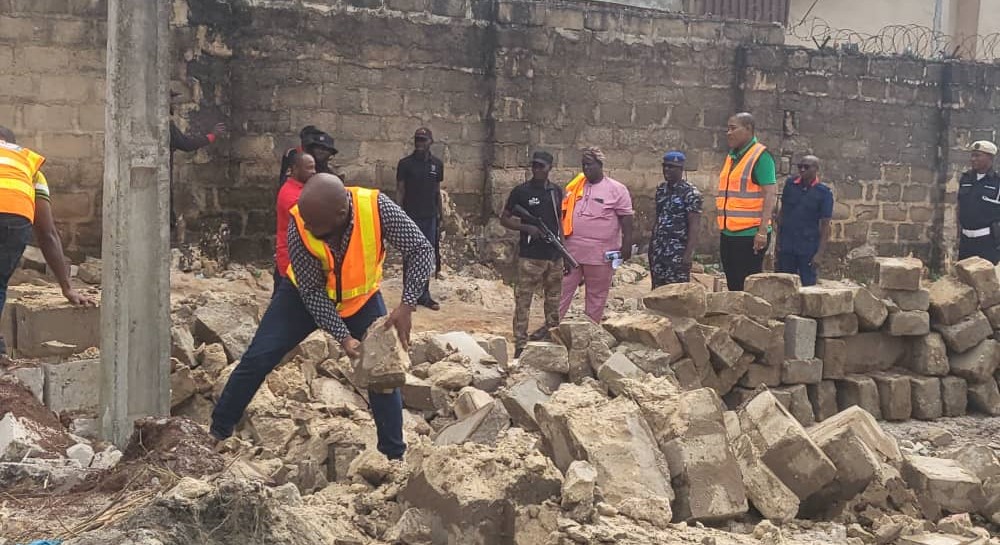 …Urges Edolites to say something if they see something
By Simeon OSAJIE
google.com, pub-3120625432113532, DIRECT, f08c47fec0942fa0
Edo State government has sealed up Divine Providence School, along Palace Road, Uteh Community, Upper Mission Extension, Benin City, the Edo State capital as the proprietor illegally grabbing land and attempting to annex same.
The school was also sealed as its fence is on the road and had previously been marked for infractions.
According to a public announcement signed by Chris Nehikhare, Commissioner for Communication and Orientation, "At about 4pm on Saturday, November 5, 2022, Edo State Government's attention was drawn to the wanton construction of a perimeter fence on a road in the Uteh Community, Upper Mission area of Benin City with impunity.
"The video complaint, identified the proprietor of Divine Providence School, Palace Road, Uteh community, Upper Mission Extension as the person illegally grabbing land and attempting to annex same.
"Consequently, an Enforcement Team from Ministry of Physical Planning, Housing, Urban and Regional Development led by the Hon. Commissioner, Isoken Omo, visited the site today, Sunday November 6, 2022 and reclaimed the road.
"Other contraventions in the area were attended to particularly the row of stores along upper mission extension by the Enogie's palace.
"We thank Edo People for their support and encouragement as this type of citizen/ government collaboration will usher in a city we shall all be proud off.
"If you see something, say something by contacting the Ministry of Physical Planning, Housing, Urban and Regional Development, she urged members of the public."