Okhifoh Condoles With Alenkhe Over Mother's Death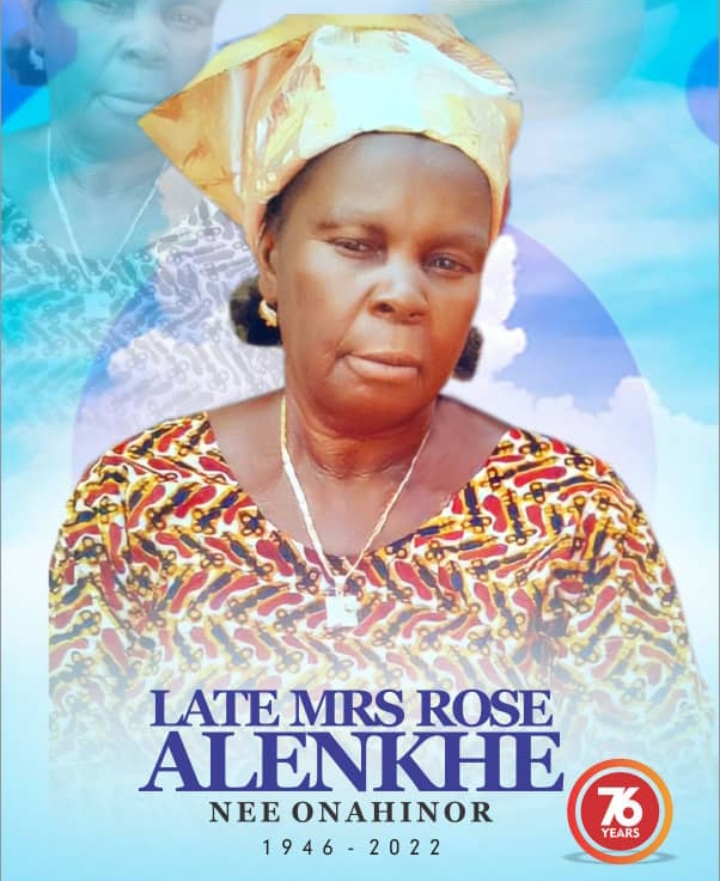 By Simeon OSAJIE
Former Public Relations Officer (PRO) and Legal Adviser, Nigeria Bar Association (NBA) Benin branch and a Notary Public of Nigeria, Ebosele Okhifoh Esq. has joined the legion of sympathisers to console Comrade Festus Alenkhe, Chairman, Nigeria Union of Journalists, (NUJ), Edo State Council, over the passing of his mother, Madam Rose Akuogbe Alenkhe, at the age of 76.
google.com, pub-3120625432113532, DIRECT, f08c47fec0942fa0
In a condolence message signed by Barrister Ebosele Okhifoh expressed shock over the passage of the Matriarch of the Alenkhe's family, Madam Rose Akuogbe Alenkhe of Okhuesan in Esan South-East local government area of Edo State.
The message reads, "My brother/Chairman NUJ, I received the demise of your beloved mother with shock.
"Though, it's always a painful thing when his one loses someone so dear most especially a mother who brought one into this world, do take solace in the fact that "It is better for a son to bury his parents be it father or mother and not the other way round "
"I pray that God in his infinite mercy will grant your mother's soul rest in Jesus Mighty name Amen.
"As the senior son, you have to be strong even though it's difficult, so that you can strengthen your younger siblings and be the father and mother figure to them.
Once again, please accept my deepest condolence."