GENERAL ELECTION: NANS Kicks Against Closure Of Varsities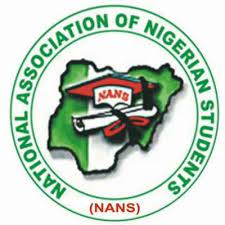 By Simeon OSAJIE

The National Association of Nigerian Students (NANS) has kicked against the closure of public universities by the National Universities Commission (NUC) ahead of February 24 and March 11, elections.
google.com, pub-3120625432113532, DIRECT, f08c47fec0942fa0
In a statement issued and signed by the National Public Relations Officer of NANS, Yisa Temitope Giwa and made available to newsmen in Ibadan, Oyo State capital, the decision of the Federal Government through the NUC to close out ivory towers for weeks all in the name of election, is an unfortunate one and does not deserve any applause from right-thinking Nigerians.
The statement reads: "As an association, we have at different fora, maintained that for no reason should our higher institutions of learning be hastily closed in response to certain actions. And, this played out during the heat of the COVID-19 crisis. We condemned the closure of schools.
"For no reason, whatsoever, should academic activities be put on hold, not even at this time that universities are making up for the nine-month ASUU strike. Some of our institutions have tens of polling units on their campuses."
"So, how then would students in these campuses be able to cast their votes when schools are shut down? That is disenfranchisement in itself and we condemn such.
"We make our position known that we will never, for any reason, support such irrational action by the Federal Government. Rather, they should allow schools to declare a few days as a break for their students, who would be travelling to their various homes to participate in the election.
"We call on the Federal Government to stop paying lip-service to education. The government must massively invest in education and must not for any reason put academic activities on hold. If the government had invested in the educational sector, there wouldn't be any need to halt academic activities because of elections, rather, schools would go virtual and the learning process would continue."