Group Hails Alia's Emergence As Benue Governor-Elect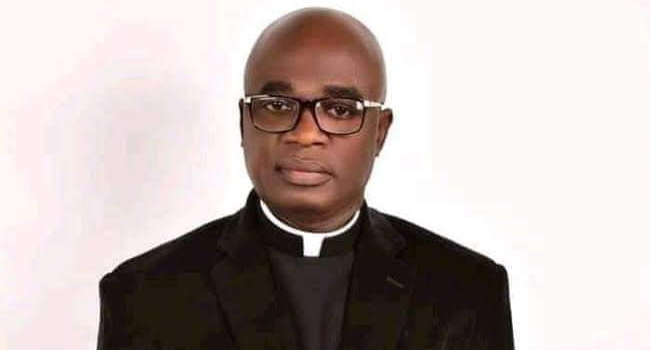 …Says its ray of hope for Benue people
By Simeon OSAJIE
google.com, pub-3120625432113532, DIRECT, f08c47fec0942fa0
The Association of Benue Indigenes (ABI) resident in Edo State has hailed the emergence of Revd. Fr. Hyacinth Alia as the Governor-elect for Benue State, says his victory at the polls is a fresh breath and ray of hope for the political governance of the state.
In a press statement issued and signed in Benin City, Edo State capital, which was made available to newsmen by its Chairman, Comrade Patrick Ochoga, noted that Benue State is set to experience good governance and purposeful leadership which was lacking under the PDP led administration.
The body also called on all Benue people at home and in the diaspora to come together and support incoming administration that will foster unity peace and prosperity for all.

"We are excited with the victory of Rev Fr Alia in the just concluded Benue State governorship election. His victory no doubt will usher in prosperity and development as we are very that with his antecedence and pedigree Benue will once again experience massive infrastructural development.
"Expectations among the people and other Nigerians are high and we are, however, confident that Father Alia will not disappoint the people Benue who gave him their mandate in last Saturday governorship election and state house of assembly elections.
"We also want to use this opportunity to call on the Governor-elect to address the backlog of unpaid salaries, pension arrears and provide employment for the teeming jobless Benue youths and also harness the agricultural potentials of the Benue state as a way of tackling the pervading poverty ravaging the people.
"It is ironical that a state that once pride itself to be the food basket of the nation can hardly provide for it citizens. We want to see a new Benue and the restoration of the dreams of the founding fathers of the state come to a reality."
The group also commended notable leaders of the party that worked assiduously for the victory of Alia.