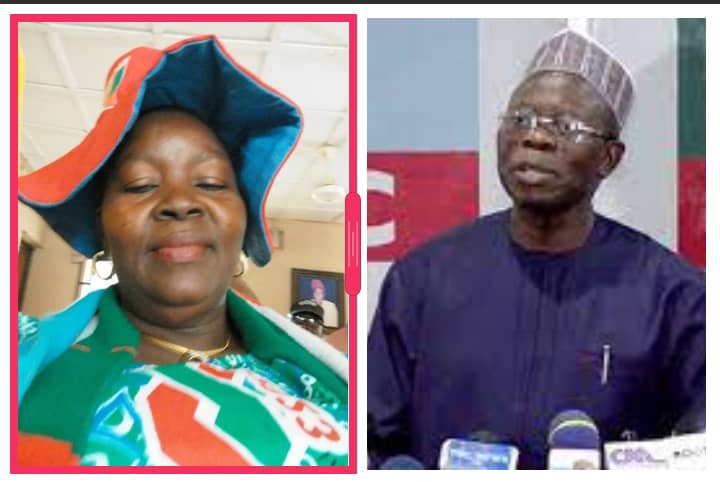 …Says his contributions to nation building can not be qualified
By Simeon OSAJIE
google.com, pub-3120625432113532, DIRECT, f08c47fec0942fa0
Former Edo North Senatorial Woman Leader Mrs. Hon. Angelina Aigbokhai felicitates with Comrade Adams Aliu Oshiomhole, former Edo State Governor and Edo North APC Senator- elect, as he marks 71 years.
Hon. Aigbokhai who is Edo North women mobilizer made the felicitations in a telephone chat with The9JaTREND.

She described the former national chairman of the All Progressive Congress (APC) as a blessing not only to the people of Edo State but the country adding that his contributions to nation building can not be quantified.
"I join the numerous supporters friends, progressive and those who wish you well to celebrate you not only as outstanding leader, but as a father who has the listening ear and ever ready to render assistant at anytime,we will continue to look up to you at all times.
According to Mrs. Angelina Aigbokhai, "I want to give God all the glory for good health, long life and all the achievement and for removal of obstacles in your journey on earth so far.
"Once again congratulations and more wins."