World Press Freedom Day: Varsity Don Urges Media On Nation's Unity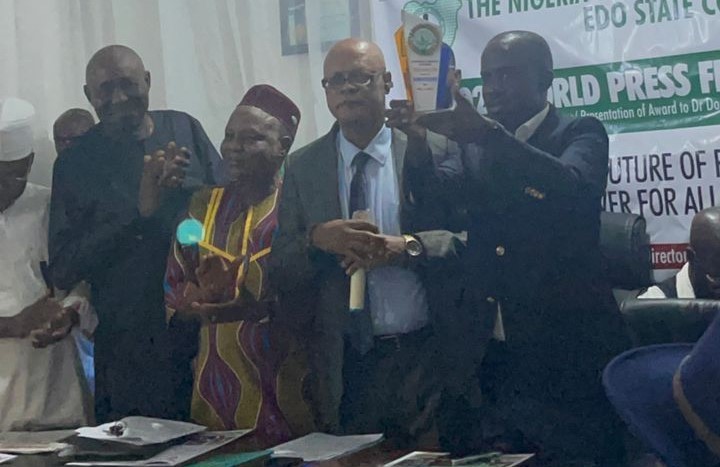 …as Edo NUJ honours Dorry Okojie
By Simeon OSAJIE
google.com, pub-3120625432113532, DIRECT, f08c47fec0942fa0
A professor of History and International Studies and Diplomacy and Director Advancement Office, University of Benin, Eddy Erhagbe, said the media has a partisan duty to embolden things that would engender the unity of the country rather than blowing the embers of its disunity.
Erhagbe disclosed this while speaking as Special Guest Lecturer during the Nigeria Union of Journalists (NUJ) World Press Freedom Day organized by the Edo State chapter of the NUJ in Benin City on the theme: "Shaping a future of rights: Freedom of expression as a driver for all other human rights."
Prof. Erhagbe said the problem of the country is not about the structure and that those who are calling for its break up due to its size, should look at other countries like Europe and see how they are doing and making progress in their endeavours.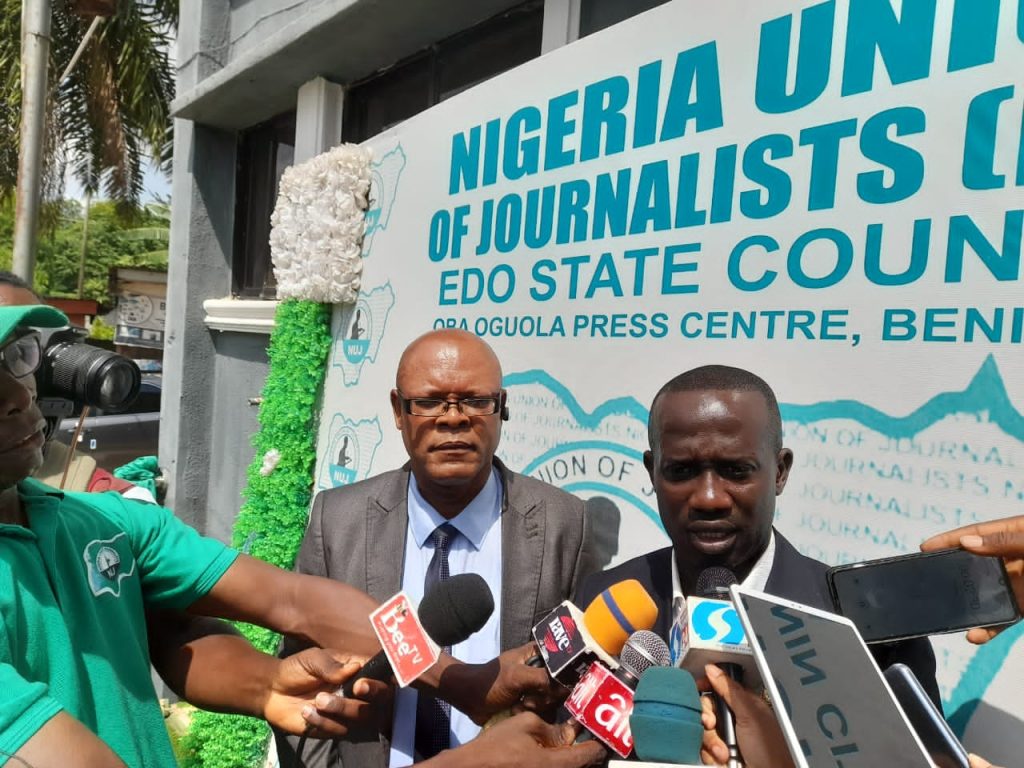 According to Erhagbe, "I want to end on the contentious issue of the unrepentant advocates of the restructuring of Nigeria; especially those that are always wielding the specter of breaking up the country.
"As a historian and expert in international studies, I believe and hold the view that the problem with Nigeria is not the structure of the country of Nigeria but the running of the affairs of the country.

"There are certain extant fallacies about the authenticity of certain geopolitical configurations of pre-colonial Nigeria, this must be corrected, so that we can focus more on conscientiously and truthfully working to emancipate our people rather than hoodwink them by parochialism and religious and ethnic bigotry.
"As stated above, breaking up the country cannot eschew 'marginalization' in Nigeria, it cannot stop communal conflicts, it cannot guarantee religious harmony, and worse still, it cannot guarantee better life for millions of Nigerians.
"Developments in the international community point to the fact that even countries of Europe are moving into bigger unions, such as the European Union.

"Furthermore, the size of countries such as the USA and the diversity of their population has not stopped them from developing".
The university orator added that he is joining his voice with those that believe that the country can make it with the right leadership, stressing that, this is the area the Nigerian media can really demonstrate their strength as it has always done.
"I join the ranks of those who believe that Nigeria can make it with the mix of leadership and followers.
"The media has a patriotic duty to encourage those things that would help to engender the unity of Nigeria.
"It has been there before and must continue to do so robustly."
Earlier, the chairman, NUJ Edo State council, Festus Alenkhe, commended Journalists all over the world for holding tenaciously onto the tenet of their profession despite all the attacks and unfriendly environment which they operate in, yet, they have been able to hold government accountable to the people.
He also lauded the practicing Journalists in the state for being professional in their jobs adding that they must not relent but should keep doing their best for the survival of the country.
Meanwhile, as part of the activities marking the 2023 World Press Freedom Way, the Edo State chapter of the Nigeria Union of Journalists, (NUJ) bestowed a Distinguished Service Award on a great son of Nigeria cum Edo State, Dr. Dorry Afe Efosa Okojie
In his remarks, the state chairman of NUJ, Comrade Festus Alenkhe noted that the NUJ decided to honour  Dr. Dorry Afe Efosa Okojie as one of those who cultivated a robust relationship with journalists in the state.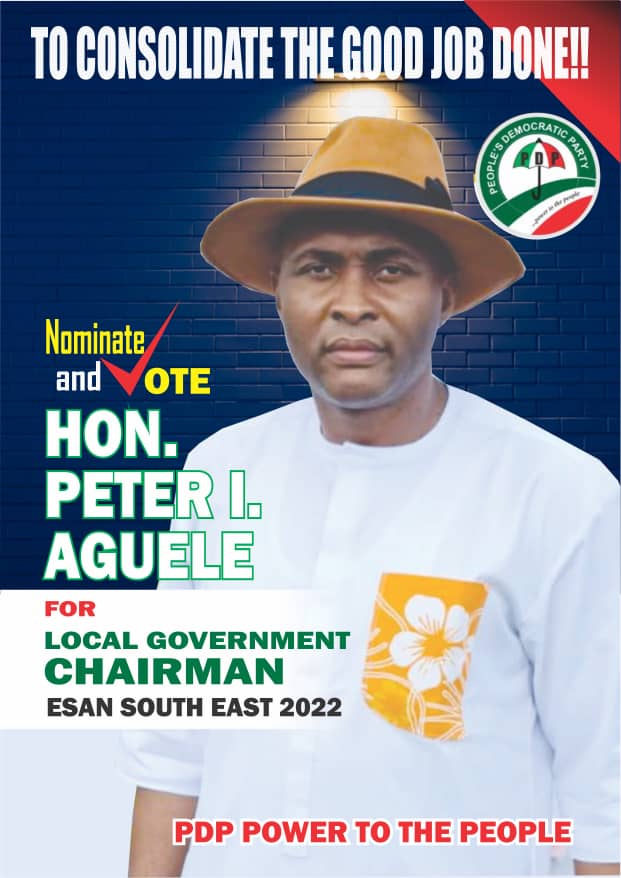 Responding, the awardee, Dr. Dorry Afe Efosa Okojie thanked the Edo State Council of NUJ for the honour done him, pointing out that it's a challenge to him to do better in all his endeavours.
"I can't thank NUJ Edo Council enough for this recognition. Am delighted, I appreciate the fact that am being recognized. I don't live in Edo State, am from Edo State; I was born and bred in Benin, I only did my tertiary education outside the country, the UK. My business is in Lagos and I feel very honoured that am being reached to receive an award in Edo State.
"I am proud to be from this state and happy that my people recognize me. This is also a challenge for me to do better. It means whatever I am doing that I have to continue to do it better, I have to improve in my field and also in every other aspects, be it charity, be it philanthropy, be it friendship, even within family; it just means I have to do better. And I will do better and by God's grace I'll do better in every area that has to do with the state; I'll do a lot more than I have ever imagined. I really appreciate that this award is coming from my state".
When the real estate mogul was asked if he would contest the Edo State 2024 governorship election as he his name is ringing a bell across the state, he said: "I am still consulting. I definitely want to be there for my people. I will really love to direct the affairs and do things better and such that there's good inclusiveness. I am interested and still doing due consultation and am sure you will hear from me when consultations are concluded".
Present at the ceremony were friends and business associates of Dorry Okojie, including Mr. Harry Ebohon, journalists and many other invited guests.