Kenneth Imansuangbon Mourns AIT Founder Dokpesi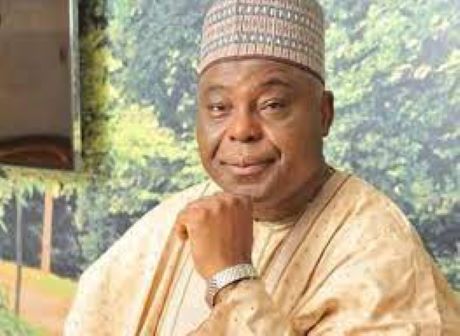 By Simeon OSAJIE
Barrister Kenneth Imansuangbon (aka the Riceman), Proprietor of Pacesetters Group of Schools, Abuja and governorship aspirant of the Peoples Democratic Party (PDP) in Edo State in 2020, has mourned the passage of Chief Raymond Aleogho Dokpesi, Chairman of DAAR Communications.
google.com, pub-3120625432113532, DIRECT, f08c47fec0942fa0
In his message of condolence to the family of the deceased and his employees, Barrister Imansuangbon described him as one of the finest in Edo State and indeed Nigeria most especially in the broadcast sector where he held sway for many years.

"I am saddened by the news of the sudden death of Chief Raymond Aleogho Dokpesi, the CEO of DAAR Communications, operators of Africa Independent Television(AIT) and RayPower FM. The sad news came as a shock to me.
"Over the years, Chief Dokpesi has investment heavily in the broadcast sector with his involvement in the AIT/RayPower FM which has produced some of the finest broadcasters in the history of Nigeria.
"DAAR Communications trailblazing efforts in operating Nigeria's pioneer private station 24hours non-stop FM station, RayPower FM, later gave birth to the TV arm, the AIT, whose sizzling presentation coupled with colourful displays emanating from the best of modern broadcast equipment, is a story that would be told again and again in years to come.
"The Dokpesi family of Weppa Wanno Kingdom, Agenebode, Etsako East Local Government Area of Edo State and employees of DAAR Communications, should take solace in the fact that the departed Chief Raymond Dokpesi's achievements in his endeavours will continue to be a yardstick for measuring the achievements of many other individuals in the future.
"My word of encouragement is that Chief Raymond Dokpesi's dream must be kept alive and all must be done to ensure that the big shoes that he left behind are not left to rut away. Rather, efforts should be made to ensure that all is done to nurture the dream continually to the point where it generates bigger outcome.
"May the soul of the departed rest in peace."