Africa Nation's CUP Bid: CAF C'ttee Inspects Samuel Ogbemudia Stadium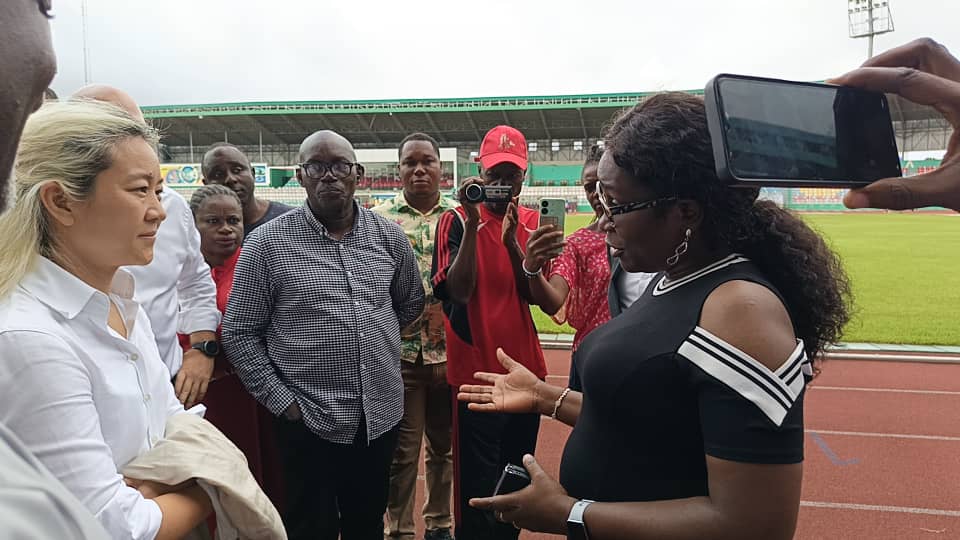 By Simeon OSAJIE
Ahead of the 36th Africa Nation's Cup, Nigeria is bidding to co-host with Benin Republic in 2027, a seven-man delegation of Confederation of African Football (CAF), has visited the Samuel Ogbemudia Stadium to inspect facilities.
google.com, pub-3120625432113532, DIRECT, f08c47fec0942fa0
The CAF team arrived the 15,000 capacity Samuel Ogbemudia Stadiu and were led on the facility tour by the Permanent Secretary, Edo State Sports Commission, Mrs. Sabina Chikere.

Chikere who is also the General Coordinator of Bendel Insurance FC presented a souvenir with inscription: "Edo at a Glance" to the visiting team.

She said the CAF inspection visit is a welcome development and was happy to be a part of the progress made by Governor Godwin Obaseki in sports infrastructure development which has attracted international competitions to the state.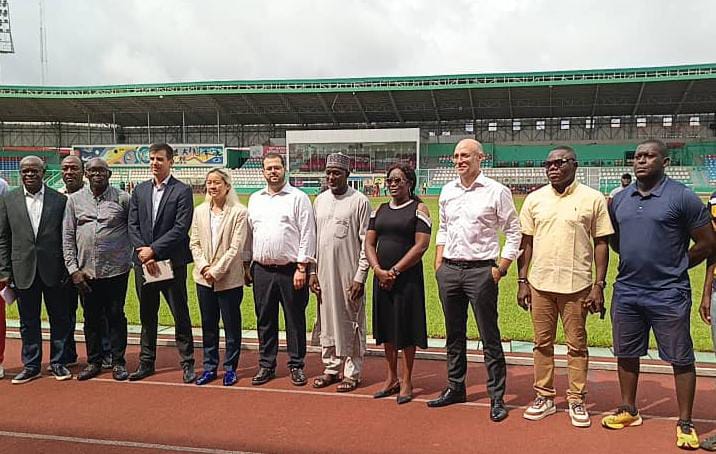 "As we all know, Samuel Ogbemudia Stadium is one of the best stadium in Nigeria and we are working towards having the best in Africa. We always feel fulfilled and proud by the remarks and commendations made by our visitors and inspection teams each time they come here.
"This is the second or third time they (CAF team) are visiting Edo State. Like we all know, Edo is the destination for sports in Nigeria.
"Nigeria is bidding to co-host the 36th CAF Nation's CUP competition in 2027 and Samuel Ogbemudia Stadium is chosen as one of the designated venues for the competitions," she said.