Inherent Deficiency In Constitution, Major Challenges Affecting Smooth Running Of Nigeria's Democracy – NULGE Boss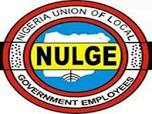 By Simeon OSAJIE
google.com, pub-3120625432113532, DIRECT, f08c47fec0942fa0
Edo State President of the National Union of Local Government Employee (NULGE), Comrade Lazarus Imokhai Adorolo, has stated that the clear and inherent deficiency in the Nigeria Constitution (as amended) has been the major challenge affecting the smooth running of Nigeria's democracy, vis-a-vis national development.
Comrade Adorolo who stated this while chatting with The9JaTREND in Benin City, said that the current Constitution operated by Nigeria did not consider certain factors which include the administration of local government councils in Nigeria, except these sections and subsections are amended, the average Nigerians who form the majority at the grassroot will not enjoy the dividend of democracy.
He said, "the Constitutional imposition of both the Federal and State Governments in the day-to-day running of the councils has crippled the essence of creating the local government councils as a third tier of government."
The NULGE President opined that "the fact that the various states were Constitutionally empowered to conduct elections into local government councils is an aberration which now made the 3rd tier of government an appendage.
"Imagine the style of state governors who conduct elections through their various state electoral commissions with the mandate to return their candidates as elected without recourse to the tenet of democracy as they take joy in saying 'my party won 18 over 18 local governments.' Also imagine if the Federal Government says all governors should come from the same party then the nation would have been thrown into been a one party state.
"This error was never envisaged when the 1999 constitution came into force, while the various amendment have also been blinded by partisanship to the effect of correcting the error in the interest of our democracy."
According to Comrade Adorolo, "we at NULGE have resolved to crusade for this constitution to be amended to the effect of growing our democracy and making it relevant to the grassroot."
He then called on all the state houses of assembly to align with this effort whenever the amendment comes before them.
The Edo State NULGE President however frowned at what he called "the deliberate policies of Edo State Government aimed at crippling the third tier of government stressing that IGR policy of state government which deliberately took the rights of local government revenue collection from the councils is a direct affront on its existence."
He therefore called for "a reversal of the policy" as, according to him, "the councils have the capacity and manpower to drive their IGR."