COURT RESTRAINING ORDER: Justice Okeaya-Inneh Denied Granting Exparte Motion Against Orbih, Ors.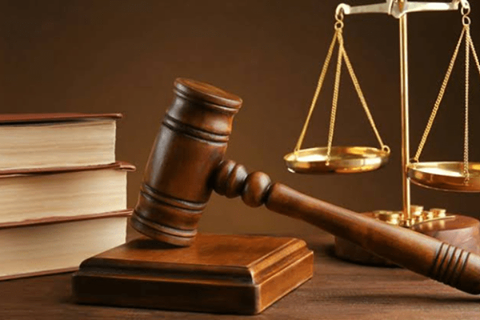 By Simeon OSAJIE
The suit involving Peoples Democratic Party PDP's Chief Idehen Ekunday, Mr. Stanley Iduoze and Odion Omadimhe as claimants on an alleged restraining order issued by Court 8 of the Edo State High Court of Justice presided by Justice Joy Okeaya-Inneh against the National Vice Chairman, South-South of the Peoples Democratic Party (PDP) Chief Dan Orbih and 11 Others from attending the National Convention came up for hearing, today, 3rd November, 2021.
google.com, pub-3120625432113532, DIRECT, f08c47fec0942fa0
When proceedings resumed, counsel to the claimants Mrs. O. Edafe-krire sought to file another motion but was prevented by the Judge who requested to know who obtained the said Experte Order and the counsels' involvement in the process.
The9jaTREND reports that a visibly angry Justice Okeaya-Inneh who denied granting the said Exparte Motion against the Defendants said she was taken aback when it trended nationwide as it never emanated from her court. She ordered that the principal counsel in the matter Professor Job Odion appear before her on Wednesday November 10, 2021.
Speaking to The9JaTREND after the case was adjourned, one of the counsel to the Defendants, Mr. Anderson Asemota condemned what they had done as barbaric.
Before the order, the Judge had threatened to derobe the claimant counsel and put her in the dock to testify on oath that she had no hand in the matter but was appealed to by a very senior counsel in court.
It would be recalled that the Edo State Judiciary had issued a rebuttal in a statement by the Court's Chief Registrar, Benson Osawaru that no such restraining order was issued by Justice Okeaya-Inneh.