Commandant NASEME Visits Tertiary Institutions In Auchi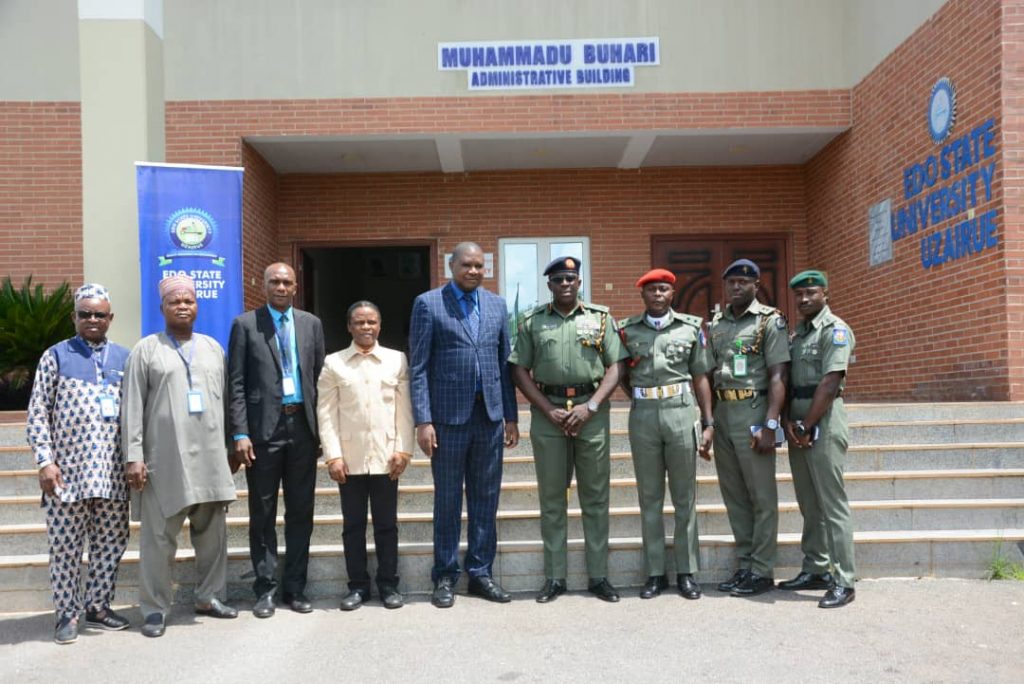 …Seeks collaboration on training and capacity building initiatives
By Simeon OSAJIE
google.com, pub-3120625432113532, DIRECT, f08c47fec0942fa0
In a bid to strengthening the cooperation between Nigerian Army School of Electrical and Mechanical Engineering (NASEME) and institutions especially in the area of training and other capacity-building initiatives, the Commandant of the Army School, Major-General Adeyinka Adereti have visited Auchi Polytechnic Auchi and Edo State University, Uzairue respectively.
Major General Adereti reiterated that the collaboration between NASEME and the two institutions has been crucial in order to ensure that their mission and vision are achieved.

Speaking during the visit, the Rector, Auchi Polytechnic, Auchi, Dr. Sheu Umar appreciated the visit and made his gratitude known to the Commandant for the unwavering support towards the growth and development of Auchi Polytechnic.
He stated that NASEME has been a dependable partner in the training of students in technical skills, research and innovations in number of areas such as mechatronics, exchange of manpower, practical demonstrations, and others.

Similarly, the Vice-Chancellor, Edo State University Uzairue, Engr. Prof Emmanuel Aluyor also appreciated the visit and pledged to leverage on the collaboration and other possible ways for the growth and development of both institutions.
He said the university will find a possible ways of exchange of programmes within between the university and NASEME especially in the areas of technical skills.