Edo Wages War Against Medical Malpractices As Health Commissioner Seals Three Medical Facilities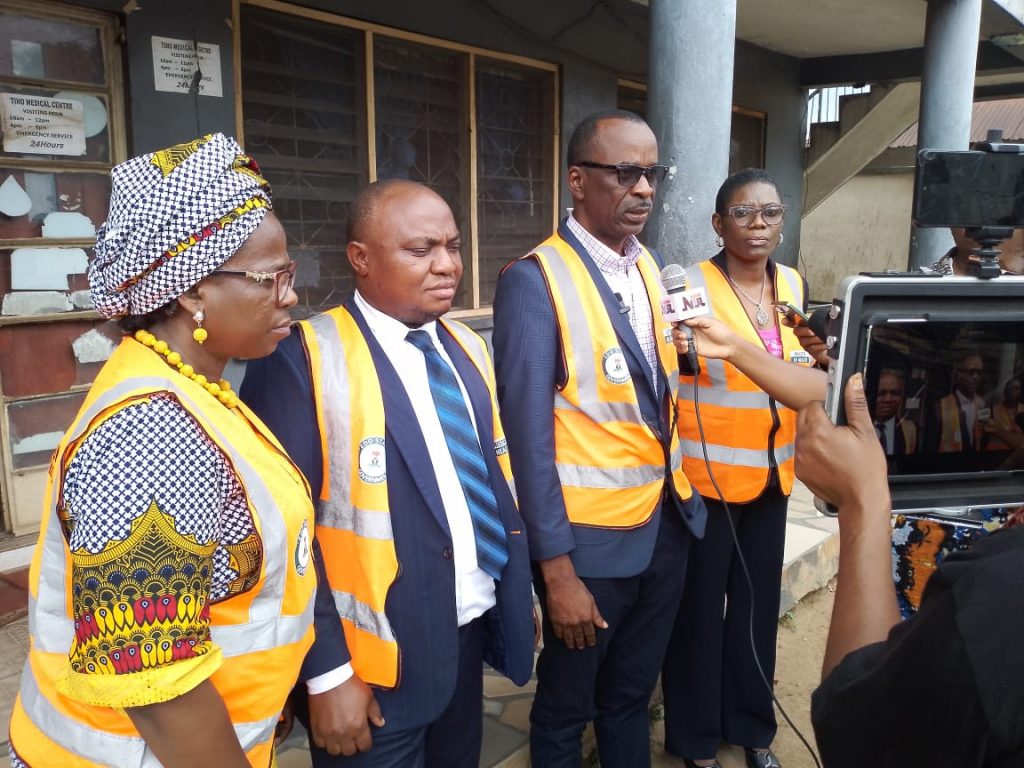 By Simeon OSAJIE
In a move to ensure adherence to standards in healthcare delivery in Edo State, the State Commissioner for Health, Dr. Samuel Alli, has activated enforcement campaign against quackery and sharp practices in the healthcare services across the State.
google.com, pub-3120625432113532, DIRECT, f08c47fec0942fa0
The operation which commenced Thursday, 3rd August, 2023 in the Upper Sokponba axis of Ikpoba-Okha local government area of the State, resulted in the shutdown of three unregistered and substandard medical facilities.

Speaking with newsmen during the exercise, Dr. Alli reaffirmed the State Government's commitment to eradicating quackery and other malpractices in the medical profession.
"We are starting the operation war against medical malpractices against quackery, sharp practices, and against all forms of medical criminalities that are inherent in our society. These practices constitute a lot of dangers to the health and lives of our people and so, they must stop. It is our sole responsibility to protect the lives of our people and that is not something we take lightly," he said.

Emphasizing the need for adherence to established protocols in healthcare delivery, the health commissioner underscored that the enforcement primary objective is not of revenue generation but ensuring quality, safety, and regulatory compliance in medical facilities.
"Our aim is to protect the lives of the people of Edo State and maintain the highest standards of healthcare delivery in the State," he added.
The Commissioner urged all medical facilities to comply with the set guidelines and standards in their practices. He assured that the enforcement campaign would continue relentlessly until quackery and malpractices in the health sector are significantly curbed.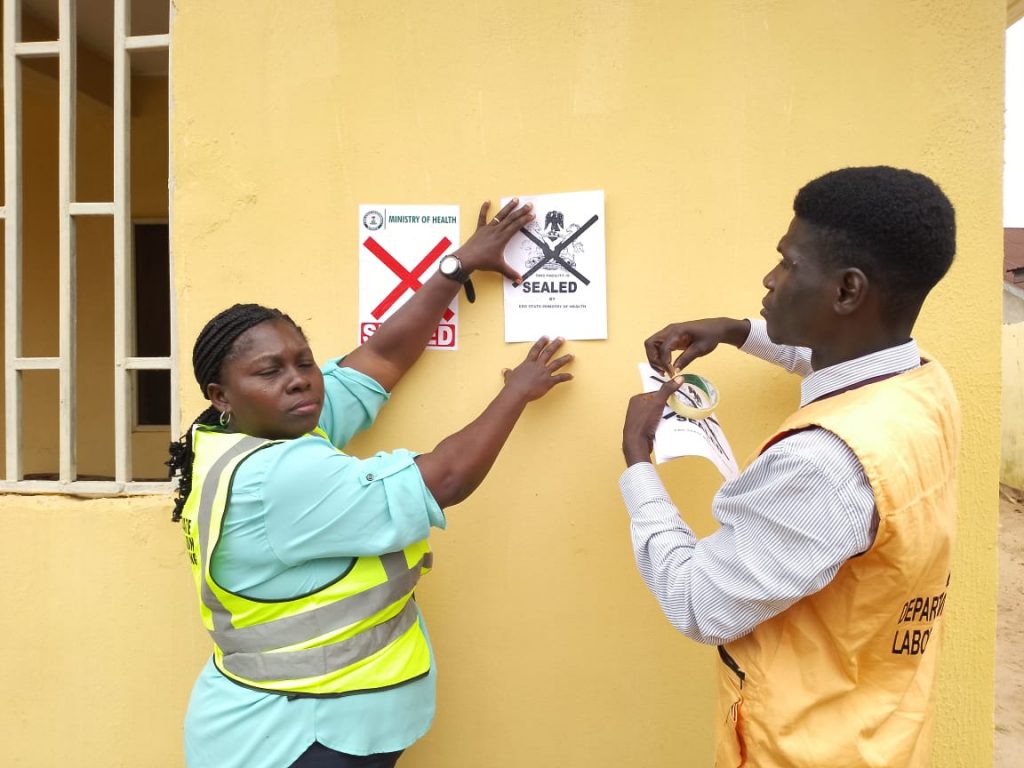 He call on all other medical facilities to heed this warning and do what is right. "Any facility found operating without proper registration, lacking the required standards, or employing unqualified personnel will face closure and prosecution where necessary," he said.
During the exercise, three medical facilities were identified and sealed for operating without proper registration and failing to meet infrastructure and personnel requirements. The affected medical facilities include the General Hospital and Maternity located at 110, Nomayo Street, off Upper Sokponba Road; Medix Health Care and Diagnostics, at 203, Upper Sokponba Road; and Tino Medical Centre, on St. Saviour Street, all in Ikpoba Okha Local Government Area.

The ongoing operation to eradicate medical malpractices and unscrupulous healthcare practices is a testament to the State Government's dedication to providing residents in the State with safe and reliable healthcare services. The closure of the three medical facilities for various shortfalls serves as warning to other establishments, ensuring that the state will continue its fight against quackery and unregulated healthcare practices until the sector thrives under on quality and professionalism. The State Government has urged citizens to remain vigilant and report any suspicious medical facility to the appropriate authorities.