Timber Association Protests Against Closure Of Logging Activities In Edo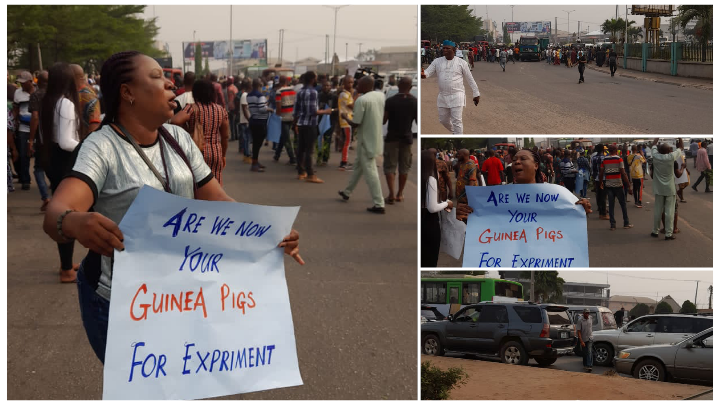 By Simeon OSAJIE
Members Of the Edo State Timber Association on Friday 4th February, 2022 protested against the continued closure of logging activities by the Edo State Government, for over seven months.
google.com, pub-3120625432113532, DIRECT, f08c47fec0942fa0
The protesters brandishing placards barricaded the Oba Ovoramwen square, Kingsquare, a development that created gridlock.
The association members took their protest to the Edo State Secretariat of The Nigeria Union Of Journalists (NUJ) to appeal for dissemination of their demands, by both electronic and the print media, to the Edo State government.
Addressing the protesters, Chairman, Nigeria Union Of Journalists, Edo State Council, Comrade Festus Alenkhe advised them to be law abiding as they register their complaints.
The protesting members of the Edo State Timber Association were also at the Governor's office to register their displeasure and appeal to the State Government to reopen of logging activities in the state.
Receiving the protesters on behalf of the Edo State Government, the Commissioner for Communication and Orientation, Barr. Andrew Ewmanta Adaza said policies made by government relating to Timber business and activities are in the best interest of the People.
The commissioner, while commending the protesters for carrying out their protest peacefully said the state government has put modalities in place to have a round table talk with the leadership of the association on the matter.
Meanwhile, the protesters vowed to continue with their protest if their demands are not met urgently.