Gov Obaseki Orders Compulsory Registration of Motorcycle, Keke Napep Across Edo State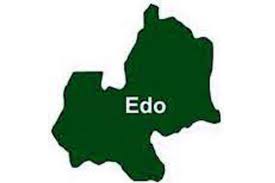 By Simeon OSAJIE
Edo State Governor, Mr. Godwin Obaseki has directed the sole administrators of all the eighteen Local Government Areas in to state to produce a register of motorcyclist mostly known as Okada and the tricycle also known as Keke operators operating in their locality.
google.com, pub-3120625432113532, DIRECT, f08c47fec0942fa0
Governor Obaseki gave the marching order during a security meeting held in Auchi, the administrative headquarters of Etsako west local government of the state.
According to the Governor, the production of the register is part of the security measures to squeeze security in the bud.
"Come 12th September, 2022, each local government administrators will give us the list of everybody they have registered to operate as motorcycle or tricycle riders.
"Effective the following Monday, we will start to enforce the rules that anybody who has not registered cannot operate as Okada and Keke Napep riders. We have agreed that we will provide additional logistics for security operations across the State, particularly the provision of more motorcycles for the rural areas, he said.
The security meeting was attended by traditional rulers across the Edo North senatorial district.