2023: Atiku Is Godsent To Rescue Nigeria, Says Ex-LGA Chairman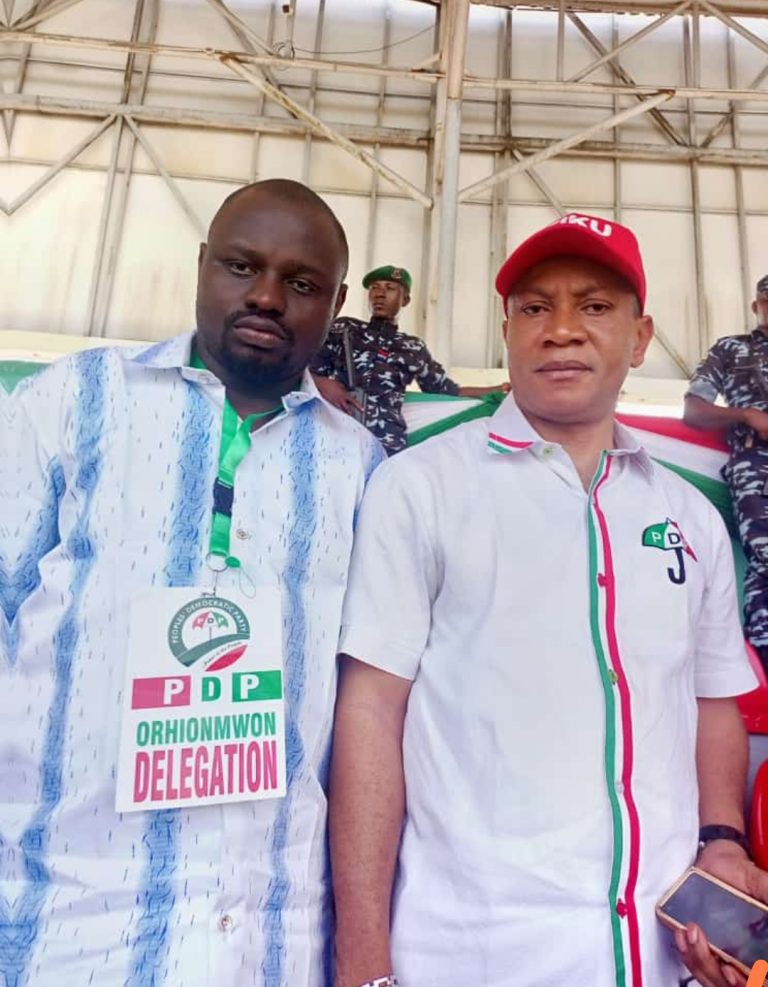 By Simeon OSAJIE
A former chairman of Orhionmwon Local Government Council, Hon Deacon Newman Ugiagbe has described the presidential candidate of the Peoples Democratic Party, (PDP), Alhaji Atiku Abubaksr as Godsent to urgently salvage the rotten situation bedeviling the country by the APC government.
google.com, pub-3120625432113532, DIRECT, f08c47fec0942fa0
Ugiagbe said Nigerians should do everything possible not to miss the golden opportunities that the PDP candidate is bringing to remove the most populous Africa country from the current economic woos under APC led government of President Muhammadu Buhari.
According to Newman who spoke to The9JaTREND at Samuel Ogbemudia Stadium, venue of the party flag off campaign in Benin City, the Edo State capital, what Atiku is bringing on board is a masterplan that will be cherish by all even outside Nigeria cum Africa.
"You know very well that I don't move with empty vessels, so my affinity with our party presidential candidate is beyond party relationship. I'm in because of what his plans are, I have sat down to compare these candidates and Atiku is far ahead of other rivals. I stand for a better allround Nigeria.
"Nigerians should weep no more for the Godsent is around to turn current misfortune happening to a God praising for wonders section. 'Oga better things plenty for Nigerians both home and abroad with Atiku as our president'. He is the only Godsent answer."
Going further, Newman Ugiagbe who is the immediate past Special Adviser (SA) on Community Development to Governor Godwin Obaseki added, "Edo is well captured in Atiku masterplan that he will commence execution upon elected come 2023. Orhionmwon is Atikulated so as Edo to the least LGA and other candidates of our party. I can bet that Atiku is coasting to Ask rock. Buhari should prepare his hand over note to Atiku in ernest."
Others party faithfuls where also present including the SSA to the governor on political matters in the LGA Jonathan Okunbor.