Boiled Water Takes Place Of Sachet Water in Delta State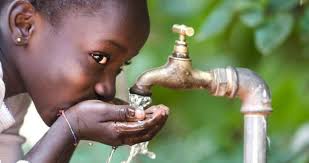 By Simeon OSAJIE
Residents of Uvwie Community in Warri, Delta State have resorted to boiling borehole water for drinking in place of buying packets of sachet water, popularly called pure water.
google.com, pub-3120625432113532, DIRECT, f08c47fec0942fa0
This resolve was triggered early last week by the increased cost of pure water by distributors of the product.
A retailer of the product, named Mrs. Glory Eno, stated that she used to get 6 bags of pure water for N1,000 and she sells a bag for N250 but now, she got 4 bags for N1,000 and now she sells for N300.
"We used to make N500 profit when we sold for N250 but now we make only N200 profit Even after selling for N300 per bag," she said.
A staff of one of the pure water factories, Mr. Ojie Ikede, stated that the cost of materials used for packaging the water has been increased twice this year.
"We can't sell as usual because we will run at a loss. It's not our fault," he said.
Ikede went further to state that patronage has dropped by almost 40% as whole sellers complained that consumers of the products are not buying as usual.
According to him, "two of our customers told me that people have started boiling water to drink as an alternative to spending so much on drinking water."
Another resident of Uvwie Community, named Mrs. Elo Odafe, confirmed the fact that she now boils her water for drinking, stating sarcastically that "water no be food" adding, "We should not spend so much on water."
Residents in Uvwie community are encouraging each other to boil their drinking water if they cannot afford pure water with emphasis that no one should drink borehole water without boiling for health reasons.