Edo Labour Party SEC Suspends Four Of Its Members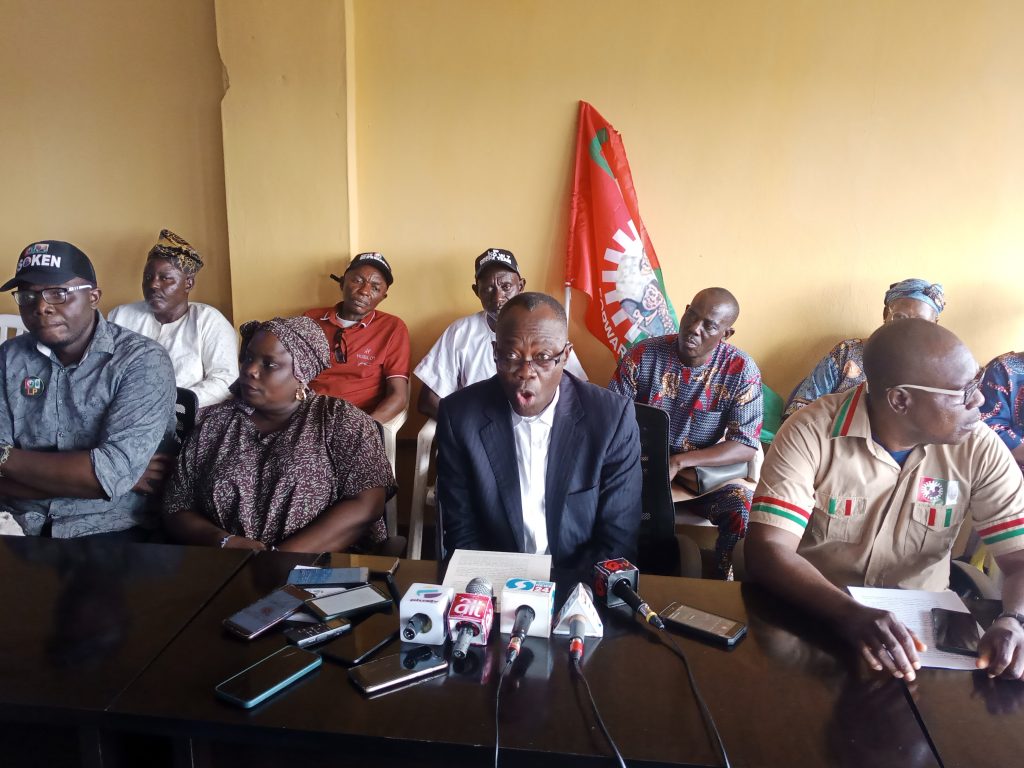 By Simeon OSAJIE
The Edo State Executive Committee (SEC) of Labour Party (LP) has announced the indefinite suspension of four members of the party.
google.com, pub-3120625432113532, DIRECT, f08c47fec0942fa0
The suspension was announced by State Chairman of the party, Comrade Kelly Ogbaloi during press briefing attended by the SEC members today, 2nd June, 2023 at the party secretariat in Benin City, the Edo State capital.

According to Comrade Ogbaloi, those under indefinite suspension are Paul Murphy Imasuen, Ikuoyemwen Ehiwe, Jegede Idemudia and Captain Oronsaye Augustine.
Comrade Ogbaloi's statement reads in part: "The State Executive Committee of the party have met to review the activities and take reports from the State Working Committee (SWC) of the party on the day-to-day running of our great party.
"The continued intransigence of Mr. Murphy Paul Imasuen and his collaborators against the party he called his own, the exhibition of alien rascality, dangerous exhumation, that has crystalized him as a nonparty man, unyielding attitude to reasonable persuasions, gross insubordination to legally constituted authority of the party, reckless publications of party policy issues, without due authorization and deep participation in the recent infringement on the party, created unintelligently by Apapa Lamidi, a tragic power seeker of a mean nature, all these inspite of unparalleled resilience deployed by the party, especially at the state level, exco became considerably constrained to co-inhibit further with these characters in the same confines, and resolved as hereunder.
That Mr. Paul Murphy Imasuen is suspended indefinitely from Labour Party. Other suspended from the party along with him are Ikuoyemwen Ehiwe, Jegede Idemudia and Captain Oronsaye Augustine.
All efforts made by The9JaTREND reporter to get the reaction of Mr. Paul Murphy Imasuen proved abortive as his phone was switched off as at the time of filing in this report.