Team Edo Wins National U-18 Swimming championship In Asaba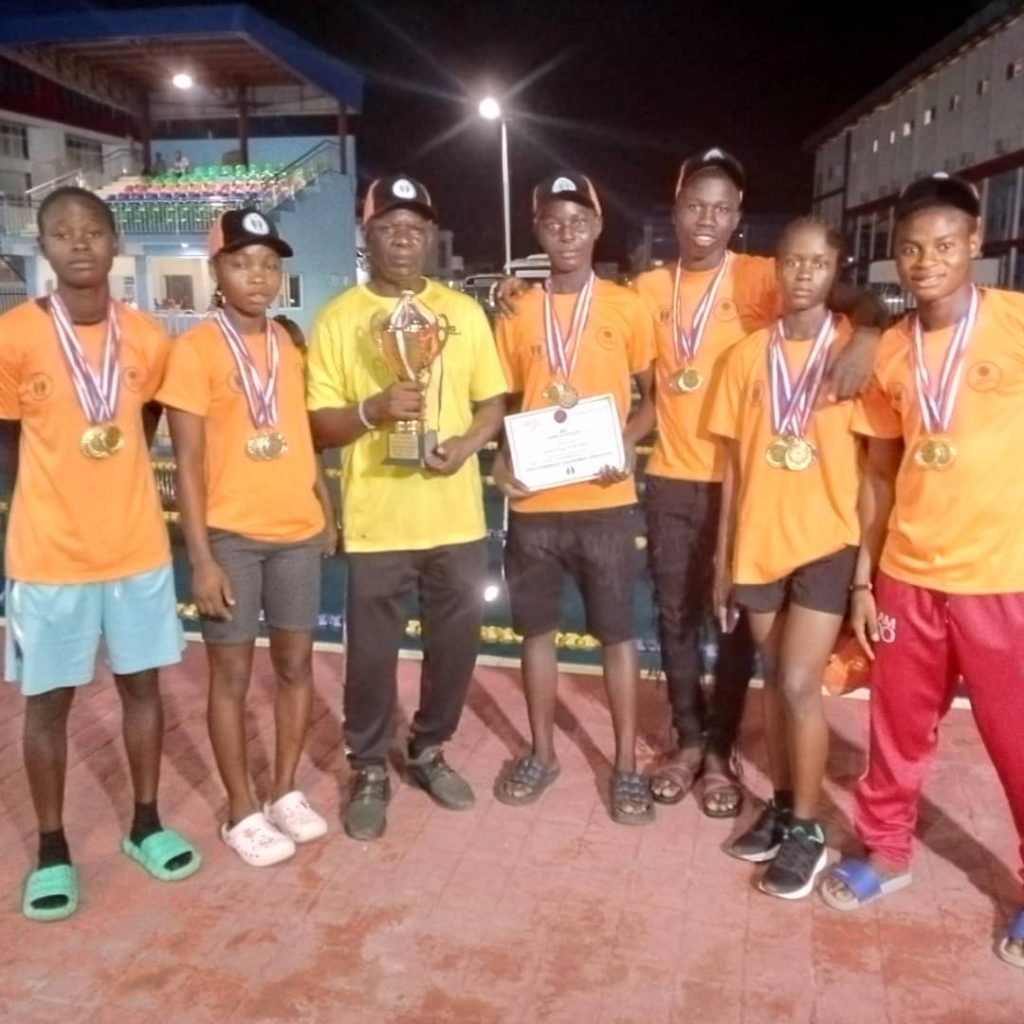 …as Edo Sports Commission PS hails team
By Simeon OSAJIE
google.com, pub-3120625432113532, DIRECT, f08c47fec0942fa0
The Edo State Aquatic Association team of swimmers on Friday emerged overall winners of the National Under 18 Swimming Championship in Asaba, Delta State.

The victorious Edo swimmers came 1st after a bumper harvest of 11 Gold, 4 Silver and 3 Bronze Medals at the three-day Asaba National Under 18 competition which ended on Friday evening.
The host state, Delta came second with 6 Gold, 9 Silver and 6 Bronze while Jimi Osinnowo club from Lagos State won the third position with 4 Gold, 2 Silver and 2 Bronze in the three-day National Junior Swimming Competition which had over Fifty Athletes from Ten States and four clubs as participants.
Agnes John, 50m,100m and 200m backstroke. Peremoboere kima kiagha, 50m and 200m breaststroke and 200m were among the six man team Edo swimmers whose exceptional performances have brought honour to Edo state.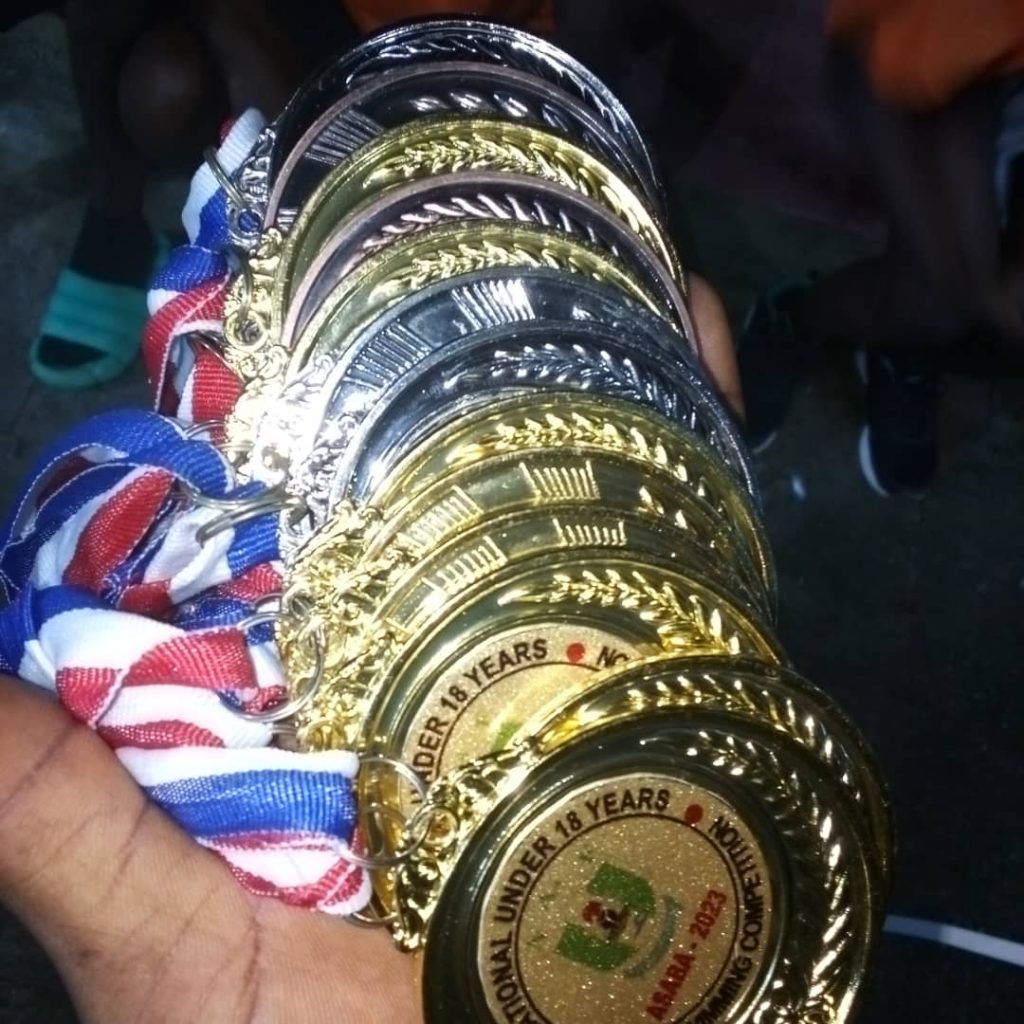 Team Edo girls, on the first day of the championship won 6 Gold medals from the 200m backstroke, 100m backstroke, 50 and 100ms breaststroke, 200m free style and 200m i.m before the men completed the route on the final day.
The competition was held to select the best athletes that will represent Nigeria at the sub-continental competition of West Africa and Central Africa Zone, coming up in August this year in Accra, Ghana.
Chairman, Technical Committee of the Nigeria Aquatic Federation, Mr. Nse-Obong Samuel who said he was impressed with the performances of the athletes in the swimming events, expressed optimism that they will do well in the forthcoming sub-continental competition.
Reacting to the performance of team Edo at the Asaba Swimming Competition, the chairman, Edo State Aquatic Association Board, Mr. Clement Sunday Minabowan said he feels honoured and fulfilled by his athletes' performance, saying: "this is the beginning of better days for Edo Aquatic Association. We will continue to encourage and sponsor them to participate in both local, national and international competitions to keep them in shape and mentally ready for any big games ahead."
He maintained, commending the team and coach Poland Benazimo for a wonderful outing.
Meanwhile, the Permanent Secretary, Edo State Sports Commission, Mrs. Sabina Chikere has heaped praise on the team Edo Swimmers that won the National Under 18 Swimming Competition in Asaba, Delta State.
Chikere congratulated the team led by Coach Poland Benazimo and the Edo Aquatic Association Board led by their Chairman Mr. Clement Sunday Minabowan for bringing honour to Edo state.
"You people have done well. We are impressed by the performances of the swimmers, going to compete with the best in the country and came out tops, is a cheering news for us. We want more of such honours. Congratulations to the team of champions," he said.